Aces High at 888 Games

Card games have a way of drawing people in and not letting go. The thrill of what is going to hit the table and all of the different betting options is enough to turn anyone into a gambling aficionado. You can scour the Internet for your many different options for card games, or you can come by 888 Games and check out their excellent selection, which includes Aces High.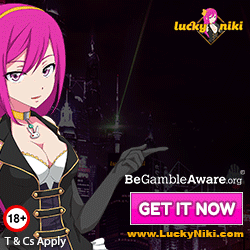 Aces High is a relatively new video card game to 888 Games that is easy to learn, fun to play, and has many different options for some good winnings. To start things off, you begin by selecting your stake, which is how much you are going to bet on this round. Then you select the card you want to start with by clicking on the arrow buttons to change the card until you have found the one you would like to stick with. Then all you do is click start, and the game begins.
Now that your card is set, just click on "High" or "Low" to determine if you think the card that comes up next will be higher or lower than the card that you selected for this round. For example, let's say you picked Jack as your starting card. The odds are more likely that the next card will be lower than a Jack, so the winnings are only 1.4 times your initial bet because it wasn't that risky. However, if you feel daring and want to bet that the next card will be a Queen, King, or Ace, then your winnings will be four times your initial bet. The higher cards are riskier to play with, but are more fun since they can give you the bigger winnings.
Aces High is appropriately named since the Ace is the high card, meaning you can't bet above it. Another neat feature in this game is that you are rewarded for multiple correct guesses in a row. If you continuously guess the correct high or low end of the card, you will get a 5% bonus after four cards, a 10% bonus after seven cards, and a whopping 25% bonus after eleven cards! Aces High is very simple; all you are guessing is whether the next card will be higher or lower than the one you picked. You can play through it quickly and earn some great bonus rewards plus higher multipliers for riskier guesses, and you'll have a blast the entire time.
888 Games makes playing fun – and whilst you're playing you're also building 888 loyalty points, which can be used to get real cash once you have enough to cash in.