Advertise Now on www.howtobeatthecasinos.com

As traffic to this website continues to increase over time, I'm beginning to write more and more articles using my many years of VIP gaming expertise, to help others to find and locate good gaming offers, and learn how to play their favourite casino games more effectively. As more articles are added, more hooks into the search engines are placed, which in turn leads to more traffic. It's logical, common sense, and well proven.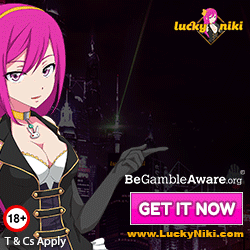 I'm now willing to offer selected text link advertising opportunities to other webmasters that might want to advertise here. Advertising on howtobeatthecasinos.com is ideal for casino / gaming or similar websites, and its targeted traffic you're attracting! We can look at home page sidebar links (which appear on all pages of the website) at $100 per link per 6 months, or a variety of other options (e.g. your link on a particular article etc). If you're interested, please contact me at admin@howtobeatthecasinos.com.