Aristocrat Viridian Is A Winner

I've been playing some slot machines at my local casino (including Show Me The Game, the new release of Geisha, and others), based on Aristocrat's Viridian platform, and I have to say that I really do like them. They've got great stereo sound, good clear LCD displays, and importantly, that nice new feel about them. As a regular slots (and table) player, I often get bored playing the same old games, day after day. These new Viridian cabinets and game varieties are enjoyable, and for the time being at least, they're appealing to me. That's quite something. Well done Aristocrat.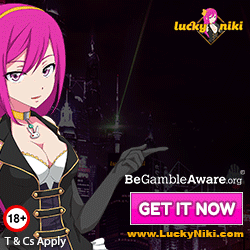 Viridian slot machines (or at least the ones I've been playing) also include the "Player Information" (i) button. Now I no longer need to guess how high the payout percentage is on my favourite slot machines. Just one press of the button tells me the odds of hitting winning combinations, and also the long term theoretical payout / hold of each machine. Just knowing this information is useful – I switched from playing one favourite game to another for good the other day – because the old game I liked paid 91%, but my new favourite game pays 95%. And that's on a 2c game denomination.
As our local casino players club adds about half of one percent in cashback, I'm playing a slot machine with a hold of 100% – 95% – 0.5% = approx 4.5%. For a land based casino slot machine, that's pretty good. Factor in the free food / drinks I'm able to access, and it's basically an "even money" proposition. As I'm part of my local casinos VIP program, my extra comps / days out / theatre and sports tickets actually puts me in the positive. Theoretically at least.
Online I do find better slot machine payouts – 96% – 98% is common – and I'll continue to play online (as its been profitable for me). And of course you can get a great deal of free bonus cash when you join up to online casinos (see those adverts featured on the right hand side of my blog pages, for reputable places to play), which you don't typically get in the land based casinos. But that said, 95% return on a 2c slot in a land based casino with full amenities is not to be sneezed at.
I'm not sure if all of the Viridian games will continue to be in that high paying range, or whether our local casino has just bought a higher denomination version as part of a promotional period, but if this payout percentage begins to be the norm on those slot machines, I'll continue to play them! What are the slot machine conditions like in your local casino? Feel free to email me at admin@howtobeatthecasinos.com with your thoughts, or leave a comment.