At the Copa 3D Slot Machine Redbet Casino
At the Copa 3D Slot Machine at Redbet Casino

At the Copa is a very unique video slot machine game at Redbet Casino, crafted from our friends at Betsoft who have a tendency to put out amazing video slot games. At the Copa is all about the romance and passion of a cabana dance club, as you and your sexy Latina partner dance the night away to tropical bongo drums and the sweet smell of margaritas by the bar. The music is excellent, incorporating all of the sexy Latin flare of a Miami dance club.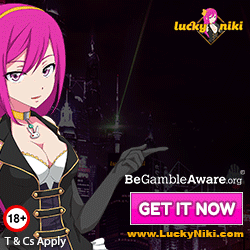 The symbols on the board all fit the style. You'll be dancing with a tall, dark, handsome Latin man, his gorgeous partner, bongo drums, maracas, a trumpet, flamingos, pina coladas, and more. There is a wild symbol, and it can be used as a helpful substitute for any symbol on the board to complete a winning combination. You'll have the opportunity to flip a coin before your spins, and if you land it plus a winning combination, you can double your winnings. There is also a dancing shoe symbol, worn by our favorite sexy dancer, and if you land at least three of them on a spin, you get to play the free spins feature.
When you're doing your free spins, you get to pick the symbol that you want to be the partner of the pretty woman standing on the side of your screen. During your free spins, that symbol you chose as her partner will now become a wild symbol for that round, and it can be paired with any other symbol on the board to help you get that winning combination. Also, you can multiply your winnings during your free spins, giving you an opportunity to win double, triple, or even up to ten times the normal amount! A bonus game exists within the game as well, where you watch a dancing competition and try to guess the winning couple. On top of this, land a Chili Pepper symbol and you'll have a shot at the jackpot selections.
At the Copa is a fun, artistic game with entertaining music and the potential for you to score big on any given spin. The bonus games and wild dancing partners will keep every facet of the game entertaining. Head over to Redbet Casino and play At the Copa to get your fix for entertainment and jackpots. Just remember to brush up on your dance moves, because you're going to be dealing with professionals – and they're very close to you in 3D.