Bar-X Bonus Ladder by Electrocoin

Like UK fruit machines? Like Bar-X by Electrocoin? Like to feel the challenge of knowing when to nudge a small win, and knowing when to push the machine for a bit more? Now you can play Bar-X Bonus Ladder at Virgin Casino – with a HUGE theoretical return of 95.19%! Bar-X Bonus Ladder fruit machine has five reels, five lines, wild cards to make your winning combinations larger (Wild Cards act as an extra symbol in a winning sequence), and a great bonus ladder game that increases your payouts. A great winning combination! There are five reels made up of eight symbols, a 'O', an 'X', an 'XX', an 'XXX', 'BAR', double 'BAR', Electrocoin and a Wild Card.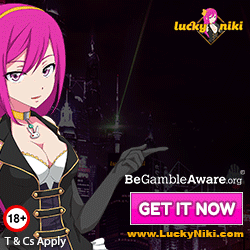 The Bonus Ladder feature is activated when you get three or more Electrocoin symbols starting from the left hand reel on a win line – and it's a great feature to strike. The feature will visually scramble 'multiplier' and 'level up' squares, then cover them over. You will then be prompted to choose a square from the starting level. Select a multiplier square, and you win that amount! Select a level up square and you will move up a level – the higher the level, the greater the multipliers! Your potential winnings are HUGE.
There is also a separate Jackpot feature, which pays 3000 x your credit bet. This Jackpot could be paid on any spin: it's paid when a win line shows mini number icons in 1,2,3,4,5 order or 5,4,3,2,1. It's difficult to get – and your luck really needs to be in – but it's great when you do strike it lucky! You'll enjoy playing the Bar-X Bonus Ladder slot machine at Virgin Casino. You're better off playing this great slot machine game here at Virgin Casino than in standard fruit machine arcades where the expected RTP payback percentages are generally lower. Play where you can win!