Baywatch Heatwave Slot Machine

Remember the popular TV program Baywatch, with David Hasselhoff and Pamela Anderson? Now you can play Baywatch Heatwave online! Life's a beach in this 5 reel, 9 line slot game. There's plenty of action in Baywatch Heatwave, including the Decision Time Bonus and Rescue Bonus! Turn up the heat and the winnings!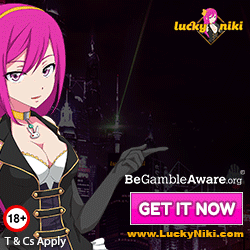 You can bet up to 5 credits per payline, giving a 45 credit maximum bet. All bonus wins are based upon the size of your bet – bet more to win more. The base game in Baywatch Heatwave is medium-volatility, medium-win – you'll win frequently for sizable (but not huge) wins. Of course, if you manage to reach the bonus rounds, those winnings can come in big waves – you'll be drowning in cash!
Get the Decision Time Bonus symbol in any position on each of the last three reels and earn the Decision Time Bonus. Click your favorite lifeguard (the one that floats your boat) to reveal your Bonus Multiplier. The larger your bet, the larger the bonus award.

Get three Rescue Bonus symbols (from left to right) on a payline you've bet, and you'll reach the Rescue Bonus. When you trigger the Rescue Bonus, you can select your favourite lifeguard (David or Pamela) to host you through your bonus round adventure. Click SPIN to roll the dice in the middle of the board. Your award tracker will move along the Bonus board in a clockwise direction the same number of spots. For your first roll in the bonus, your game piece starts off the board, so your first step is onto the red Lifeguard Tower award section.

When your award tracker stops on a section, you add the award value associated with the section to your award multiplier. You have three chances to roll the dice and get your award multiplier total as high as possible. If your game piece lands on the Mystery spot, your award tracker will advance to another spot on the board, selected completely at random.
If your award tracker stops on a red Lifeguard Tower section, be on the lookout for a serious payout. The Super Wheel Bonus is activated and you can win mega-awards. If you make it to the Super Wheel Bonus, just click SPIN and see where the award tracker lands. After you click SPIN, you will earn on the award corresponding the slice on which you land.
At the end of your bonus round, your Total Bonus Award is calculated by multiplying the bet on the payline that triggered the bonus times the awards mulitplier that you accumulated.

If you enjoyed the Baywatch TV series, you're bound to love the Baywatch Heatwave slot machine. Virgin Casino welcomes you to Malibu!