Beat the Bank Slot Machine at 888 Games
Beat the Bank Slot Machine at 888 Games

Beat the Bank Slot Machine is a new video slot machine game that is available over at 888 Games. The concept is simple – you're a bandit trying to loot the bank for as much money as you can. This is an interesting twist on the "win big money!" concept of most slot machines; why win the money when you can just take it! You should come and take some money now from 888 Games – it's fun!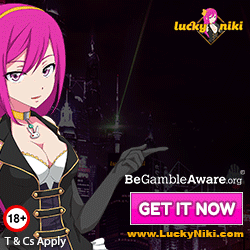 All of the symbols you are going to be playing with in Beat the Bank are related to banks and robbers. You will see a security camera, a thief, a vault, dollar bills, a security guard, a diamond, and the 9, 10, Jack, Queen, King, and Ace symbols. The game is set up with 5 reels, 3 rows, and 20 pay lines. Just like every other slot machine game, Beat the Bank features a wild symbol represented by the bank robber. When he shows up, he can be used to substitute any other symbol on the board to complete a winning combination. When you land him on reels 2, 3, and 4, you activate the Beat the Bank Bonus Game.
The point of the Bonus Game is to give you 15 free re-spins, during which all of your winnings are multiplied by 3. There is also a scatter symbol, and it is represented by the safe. As long as you land at least two of these symbols anywhere on the board, you will win a bonus. If you land three of them on an active pay line, you get to crack some safes and pillage the winnings on the inside. Just as is the case with a real life bank robber, the winnings will be great but the consequence of getting caught means you lose. If you pick the right safe you will get the money on the inside, double your winnings, and can keep playing. But if you pick the wrong safe with no money inside of it, you get taken back to the normal game for getting caught. It is not uncommon for people to pick several correct safes in a row – winning huge money in the process.
Beat the Bank is a fun, exciting slot machine that has a devoted fan base that is adding more people every day. If you are looking for some thrills and high chances of winning, put on a ski mask and slide in undetected to 888 Games, and you could crack the safe with huge money in it. Right now for a limited time 888 Games are giving money away just for signing up – no deposit required!