It's been an interesting week for casino shares, and I forgot just how lucrative it can be to take a day-trader position on some of them. As the USA economy continues to come out of recession, there are definite opportunities around the casino stocks as investors put more money into these stocks in the belief that they will grow profitability over the coming years. Many investors believe that the worst years for the casinos are over. I'm not so sure on that, but never say never!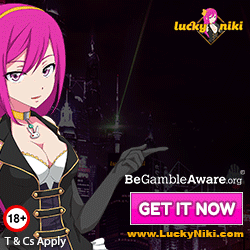 Just a day or two ago, the Isle of Capri Casinos (NASDAQ:ISLE) was the top performer of the casino shares. It closed at $11.81, which was a profit of 4.79% versus the closing price the day before. Wynn Resorts (NASDAQ:WYNN) also performed well, closing at $89.92, up 4.64% from its previous close. With ONE DAY profits of over 4% occurring, I'm thinking it might again be time for me to look at buying some casino shares – or maybe even some casino share options.
If you can't beat em join em. I believe that we CAN beat the casinos following the advice on this blog, but I guess there's no harm in owning some of their shares too. That way, if they win against us one day, we'll be sharing in the profits via their shares! I call that a win-win. What are your thoughts on owning casino shares? Leave a comment and let me know.