Betfair Casino Increases Joining Bonus

Betfair Casino, which I've long played with and long been a supporter of has greatly enhanced its casino joining bonus recently, and you can now get up to 200 Pounds free, or up to a huge 500 Pounds free if you join at a level suitable for their casino VIP programme! Here's how the Betfair Casino signup bonuses now work: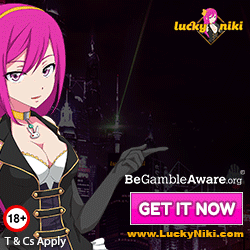 Betfair Casino Deposit 1: 100% up to £100
100% match on your first deposit to Betfair Casino. So you deposit £100 and play with £200.
Betfair Casino Deposit 2: 50% up to £50
To keep the fun going, Betfair Casino will match your next deposit with a further 50% match deposit bonus, meaning you deposit £100 but play with £150!
Betfair Casino Deposit 3: 50% up to £50
And again, on third deposit, Betfair Casino will give you another 50% on top of your deposit, so you can once again play with £150 from a £100 deposit.
Want to be a Betfair Casino VIP PLAYER?: If you are keen to join the VIP club, Betfair Casino have also have a mega first deposit bonus – a huge £500 on any deposit of £1000 or more!
To claim these great bonuses, you simply need to follow these steps:
1. Sign up to Betfair Casino using any of the links in THIS blog entry. When asked for a joining code or similar, quote AFF101. Note: If you don't quote that code, you won't get the special bonuses mentioned.
2.Make your first deposit (must be of £25 or more to trigger any bonus)
3.Accept your bonus when prompted as you open the Download Casino client, or open a real play game in Instant Play.
4.Enjoy your bonus – it's credited INSTANTLY!
I'm sure you'll have great fun playing with Betfair Casino! Let me know how you get on!