Big Brother Slot Machine at 888 Games
Big Brother Slot Machine at 888 Games

The TV show Big Brother features a group of strangers placed into a house, separated from the outside world, where they must compete in challenges and learn to live together. In this social experiment – which is broadcast weekly to the entire country – the players form alliances, get into fights, and tear each other limb from limb until the votes are in and people are exiled from the house. In this slot machine version of the famous television reality show, you don't have to worry about being crammed in a house with the same twelve people for several months on end, you just need to be concerned with taking home the grand prize.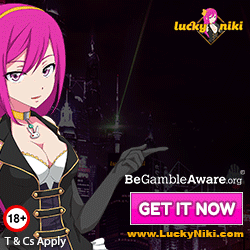 The typical 9, 10, Jack, Queen, King, and Ace symbols are present within the game, as well as a hot tub, a key hole, a camera, a newspaper, a heart, and a constantly watching eye. You'll be playing with 5 reels, 3 rows, and 25 pay lines. The Wild symbol is the multi-coloured eye, and it will work as a substitute for any other symbol (minus the Scatter) to complete a winning pay line and will even double your winnings for the pay line it helps to complete. The Scatter symbol will pay you in this game, and landing three or more of them will activate the Bonus Feature Game. The Bonus Feature Game is the Big Brother Hunt, you go on the search for house mates, playing a bit of a cupid role. The more male house mates you find, the more free spins you will get, and the more female house mates you find, the higher the multiplier for the winnings on the free spins. This is certainly a new, creative, and exciting way for a slot machine to decide how free spins and multipliers are given out.
There is also a Housemate Task Bonus Round, where you select certain tasks and receive the prize for the tasks you select. The Big Brother Slot Machine also features a progressive jackpot, which becomes easier to win when you bet higher amounts. This game pays off well and features many new and inspiring ways to play bonus rounds and free spins, making it quite different than many other slot machine games out on the market.
Go to 888 Games and play Big Brother Slot Machine for your chance at romance, excitement, and some big prize money in front of a nationally televised audience. Be the victor, be the Big Brother!