Binions Casino No Longer Offers Rooms

It was sad for me to read today that Binions Casino in downtown Las Vegas, Nevada is closing all of its 365 hotel rooms. Binions has been a part of the downtown Las Vegas scene for many, many years – made famous by the original owner Benny Binion, who would take any bet regardless of the size, on the condition that your largest bet was the FIRST bet you made. Stories of big winners and losers at that casino are legendary – including the gentleman who walked in with $700,000 in a briefcase and placed a single craps bet on the Pass Line – and won. Binions Las Vegas is home to the Million Dollar display – you can (still) have your photo taken with a $1 million cash pile!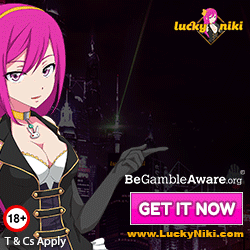 The casino itself is still functioning, and the poker room etc are remaining open. But the downstairs coffee shop (which I've eaten in and thought offered excellent value) is closing, along with the 365 rooms, on December 14, 2009. About 100 casino staff will lose their jobs with the hotel and coffee shop closure. My thoughts go out to them and their families at this time.
As Binion's says on its own website: "Binions… Where legends are made and millions are played… The legend continues." You just can't stay where you play any more.