Blackjack Perfect Pairs Bet

I'm often asked by casino blackjack players in New Zealand, Australia, Macau and the United Kingdom about whether they should play the Perfect Pairs side bet offered with blackjack. My advice always has been, and will remain, a resounding NO. The reason? On a typical 8 deck blackjack game, this Perfect Pairs bet has a house edge of about 4.1%. This assumes a payout of 25-to-1 for a Perfect Pair, 12-to-1 for a Coloured pair, and 6-to-1 for a Mixed Pair. If you're lucky enough to live in Australia where the typical payouts are 30-to-1, 10-to-1 and 5-to-1 respectively, that house edge drops to about 3.4% – but that's still TOO HIGH an edge to beat in the long run.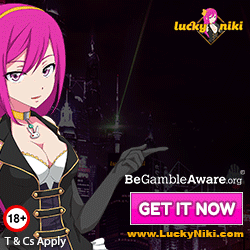 What about other blackjack side bets you might come across? These are a bad bet too. Super Sevens has an overall edge of about 12%. Royal Match has an edge of between 3% and 11% depending on the available payouts. Lucky Ladies has a house edge of between 24% and 29%. Ouch! For the average non-counting blackjack player, ALL blackjack side bets should by avoided.