Another online casino has closed. This time it's Cantor Casino (which we featured the slot games of recently), and its sister casino Red Lounge. I received this email from Cantor Casino management a few days ago: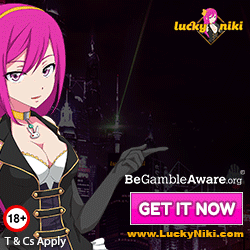 "Cantor Gaming Malta One Limited has taken the decision to cease providing services to retails customers. This notice is effective from 1 pm on 28th November 2008, Cantor Casino and Red Lounge Casino will cease to accept new customers and will take no further wagers.
From now on, Cantors gaming interests will focus on wholesale markets with the licensing of its proprietary technology, software, content, intellectual property and data to online casino operators and resort-based casino operators, the latter following extensive trials and the authorities approval of its eDeck mobile gaming device in Nevada. As such, a decision has been taken to scale back the retail-oriented gaming businesses in the United Kingdom and focus on core wholesale market operations around the world.
Any funds that you have on deposit with us remain totally secure and can be redeemed by customers at any time. In order to withdraw your funds, please contact our customer services by e-mail in the usual fashion, and funds will be returned in the course of normal business.
We are sorry for any inconvenience that this will cause and would like to take this opportunity to thank you all for your past business and support over the years.
If you have any queries about this announcement please contact customer services.
Yours faithfully,
Cantor Casino"
As a company with whom this Beat The Casinos blog has dealt with for some time, we naturally wish the staff of Cantor Casino and Red Lounge Casino our good luck and best wishes for their futures.