Casino.com – 25% Cashback

There's a new casino on the block called "Casino.com" – and it offers a 100% matchplay bonus of up to 200USD / 100GBP. The casino itself might be new, but it's run by a very established gaming company – Mansion. Mansion are sponsors of a popular UK Premiership football team – so they are no fly-by-night operation! Based in Gibraltar, the Mansion Group are tightly audited by the jurisdiction of Gibraltar.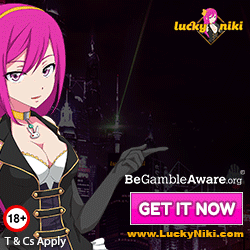 So, what type of games are on offer? A wide range, including: Gold Rally, Jackpot Darts, Keno Xperiment, Pop Bingo, Derby Day, Deuces Wild Video Poker, Solo Mahjong, Funky Monkey, American Roulette, Casino Hold Em Poker, Craps, Baccarat, and Blackjack. Join up and play!
Here's a very special offer from Beat the Casinos: if you join up to Casino.com via links in this blog before 30 September 2008, and then follow all normal sign up and bonus procedures to the satisfaction of Casino.com, I will give you 10GBP / 20USD free. Additionally, if you should end up losing any money over the month of September 2008 ONLY, email me at admin@howtobeatthecasinos.com and I will PERSONALLY refund you 25% of any net losses you've made. So, for example, if you make $500USD, fantastic, that's what you've made! But if you lose for example $500USD, I'll PERSONALLY give you back $125USD of that. There is an upper limit of $250USD (or other currency equivalent) of my own cash per player for this promotion (i.e. max losses of $1000USD / 500GBP per person can be claimed, and I'll give you 25% back via Paypal or bank deposit).

Why am I doing this? I want you to win! Every gambler (myself included) has occasional off days, alongside the great ones. I'm offering you a form of insurance I guess… if you win, fantastic. If you lose, I'm going to give you some cash back! This offer, as far as I'm aware, is only available here at Beat The Casinos – another reason to keep visiting and reading.
Please do visit Casino.com and please also let me know if you have any questions. Stay lucky, and play to win!