Chuzzle Slot Machine at 888 Games
Chuzzle Slot Machine at 888 Games

For those that enjoy a simple game with its own unique theme and animation, Chuzzle Slot Machine is the game you want to check out. To start things off, Chuzzle is an adorable slot machine that relies on vibrant colours and detailed animation and game play to give it a magnetic feeling that other slot machines don't always have right off the bat.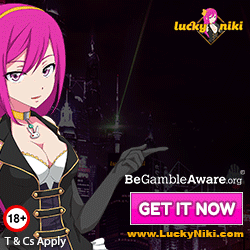 You will notice adorable things from these animated balls of fluff and colour, such as the way their eyes will follow your mouse as you move it near the curious little guys. The actual game is fun as well, involving 5 reels, 3 rows, and 20 pay lines that you can play with. You can play as low as .05 per line, or as much as 10 per line, with the highest possible jackpot available in the game sitting pretty at 100,000. All of the symbols in this game are adorable Chuzzles of different colors, the 9, 10, Jack, Queen, King, and Ace. The wild in Chuzzle Slot Machine is one of the most generous wilds you will see in any game, as it will not only complete any winning combination by taking the place of other symbols, it will also double your winnings during that wild combination! This makes it one of 888 Games most rewarding wilds, and single-handedly sets the game apart from other slot machines.
The group of Chuzzles represents the first scatter symbol in the game (that's right there's more than one). When three or more of these Chuzzle groups symbols appear, you will get taken to a separate screen where cascading symbols land into position, and groups of three pop, allowing more to fall down until you cannot possibly win any more. The second scatter symbol is represented by the four dancing Chuzzles. You will win free spins based upon however many you landed on your board, which is anywhere from 15 to 50! Once you are done with your free spins, you get to pick one of four Chuzzles who will them multiply all of your winnings from the free spins. The third and final scatter symbol is a bottle that will take you to a screen where you pick a bottle to determine how many times your bet will be multiplied by.
Chuzzle pays better than most slot machines, and it's adorable at the same time. Come over to 888 Games to give it a shot. Get that warm and cuddly feeling in your wallet, by filling it now with Chuzzle cash!