Cluedo Slot Machine, at Virgin Casino, combines the fast-paced play of 15 paylines with the stimulating strategy play of multiple award offers in the 'Who Won It?' Bonus. You can win up to £25,000 in the main game, and up to £2,250 in the bonus! There are 15 paylines available to bet on, and you can bet 1-5 credits on each payline. Choose wisely, Inspector, the stakes are high!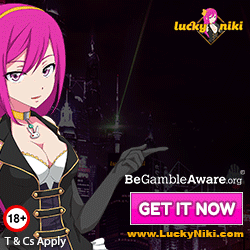 The 'Who Won It?' Bonus will appear when you get three 'Who Won It?' symbols on a payline on which you have bet.

Click the 'Start' button to receive your first award Offer. A magnifying glass moves over each of the 3 bonus award boards–Suspects, Rooms, and Weapons–revealing the possible award amounts. On each board, the magnifying glass will eventually stop on an award amount, highlighting it, and that amount will be written on the notepad. The highlighted awards on the bonus boards are used to determine your Offer.

You will receive up to 3 Offers. After an Offer you have the option to take it by clicking the Take Win button, or to try again by clicking the Try Again button. If you refuse the first 2 offers, you will automatically receive the final offer amount as your bonus award.
Cluedo is scary but entertaining – especially when those huge wins come! Play Cluedo now – for free or for real cash, at Virgin Casino.