I like Coral. Not only are they one of the largest UK bookmaking chains, with years of betting and bookmaking experience and reputation, but their online casino also rocks! One of the games Coral Casino offers online is Craps. As a casino game, Craps is hard to find in land-based casinos outside of the USA, because it typically needs up to 5 staff members to run a game. The house edge is not that high either, making it difficult for casinos to turn a decent profit on the game.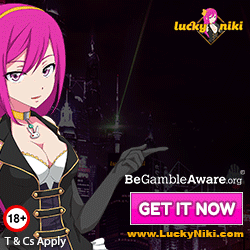 The Coral Casino version of Craps works well, and allows up to double odds. Odds bets are placed on pass line and equivalent bets, but pay at true odds rather than odds with a house edge – therefore, the placing of true odds bets with a pass line bet can help to reduce the overall house edge. Double odds placed with a pass line bet can for example make the house edge around 0.85% rather than about 1.41% – so these odds bets are really worth placing.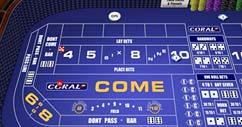 There are plenty of craps guides available on the Internet, so I'm not going to try and provide a guide to playing here, however I will provide this chart which shows you how many ways each number can be rolled at true odds. This chart is worth studying and knowing about before you bet on dice roll numbers.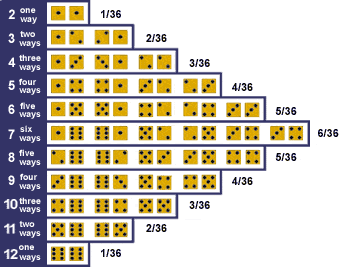 As you'll see in the chart above, a seven is the easiest number to roll, which is why the casinos use this as an effective "house number". Apart from during your initial roll of the dice, a seven is typically bad for pass line players: a seven takes all other bets from the table, except any Come or "any seven" bets live at that time.
Craps is fun to play, and with a strong rolling run, you can amass large sums of money quickly, relative to bet size placed. My suggestion to beat the casinos is to play with small bets, always take full (double) craps odds where you can, and have a medium size craps bankroll to begin with in case of any unexpected "hiccups" in your luck. Don't place too many numbers at once, which will help to keep your relative risk down, in case a seven is rolled. Good luck playing Craps at Coral Casino!
Coral Casino also offer new players an up to 100GBP match bonus – which gives you a great chance to win on their variety of online casino games. Play Craps now at Coral Casino.