Crocodopolis Slot Machine at 888 Games
Crocodopolis Slot Machine at 888 Games

Crocodopolis Slot Machine is a 5 reel, 3 row video slot machine with 25 pay lines that is brought to us from the talented slot machine programmers at NextGen gaming, and it's available to be played over at 888 Games right now. Crocodopolis is unique to the world of online slot machine games because it utilizes a feature known as a "slide a wild", and it packs in good animation and excellent payouts to make a game that everyone loves to play.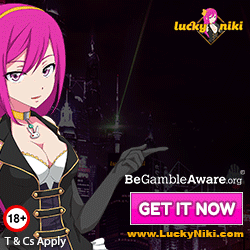 The symbols involved with the actual game play in the Crocodopolis Slot Machine are the 9, 10, Jack, Queen, King, Ace, hieroglyphic map, the golden religious symbol, the shining pyramids, the pharaohs, and the colourful jewel. In Crocodopolis, the wild symbol is the crocodile himself, and he will act as a generous substitute for any other symbol on the board, except for the scatter symbol of course. As we mentioned before, this game is unique to the Internet for its sliding wild feature. Above the reels you will notice a line that has a "Slide A Wild" logo on it. Just slide that symbol to whatever reel you want, and that is the reel the wild will appear on. The wild crocodile symbol has a different meaning and value, depending on which reel you select. The wild symbol doubles your winnings if you place him on reel 1. On reel 2, the croc will triple your winnings. On reel 3, the wild symbol becomes an expanding wild, and he will take up the entire reel to enhance your winning opportunities while the other reels spin freely. The wild crocodile still acts as an expanding wild on reel 4, but this time he triples all of your winnings. And finally, if you pick reel 5, the crocodile will expand to take up the entire reel for good, and will still triple any winnings.
All of these sliding while options give you a lot of control over your winnings in this game, making this slot machine more about skill and trial-and-error than any other slot machine. The scatter symbol is the pyramid symbol, and anytime you hit three of them on reels 2, 3, and 4, you get to access the 12 free spins, during which you can re-trigger more free spins. Crocodopolis is unique for its sliding wild feature, because of the amount of fun and talent you can develop through the game as you work to find how it best fits your style of play. And on that basis alone, you should go over to 888 Games now and play the game. There's a real chance to make some big money here. Don't let it pass you by!