Dafa888 Casino – China, Malaysia, Thailand, Singapore Casino Players And Others Welcome
Dafa888 Casino – China, Malaysia, Thailand, Singapore Casino Players And Others are welcome. Join Dafa888 Casino now, and start playing with one of the finest Asian based casinos in the world!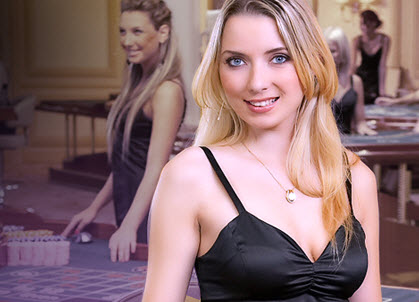 Hi everyone, I hope you all had a great time betting on the Grand National 2012 Horse Race yesterday, and made some serious money. Many of the bookmakers / casinos we promote were running specials on the day to give added value to this prestigious event. Did you take the opportunity to make some money? Hope so.
Anyway, today is another day! I'm happy to start promoting the Dafa888 (Dafabet) casino. I've looked for a long time for a reputable and honest online casino that accepts casino players from China, Malaysia, Thailand, and Singapore, along with most other countries of the world. Many online casinos do not accept China-based players especially, because they got burnt in the early days operating online when many Chinese casino players banded together to form syndicates with huge bankrolls to take the casinos on – and won. Dafa888 (Dafabet) has been around for a while now, and has an excellent casino reputation for honesty and fast payouts. And of course it offers full multi-lingual support in a variety of languages.
I believe that Dafa888 Casino is rapidly becoming Asia's number one online live casino. Based on the Playtech casino software platform, all of your favourite online casino games are here. It's safe & easy to download the free casino software to start playing Live Dealer Baccarat, Roulette & Blackjack (and their live dealers are BEAUTIFUL girls). There are excellent slots games available too. I can recommend the Dafa888 Casino for both VIP level serious casino players, and beginners. There are a lot of good gambling opportunities for you in this well designed, reliable and fair casino that will pay out your winnings quickly.
Whilst Dafa888 Casino accepts players from almost all countries of the world (except USA, Turkey and a few others), players with Euros or Pounds or US Dollars are especially welcome. For local Asia-based casino players, there are a variety of local currencies that can be played in also: Thailand Baht, Chinese Yuan, Malaysian Ringgit, and Singapore dollars. This ability to play in local Asian currencies is very handy for Asia-based casino players, and avoids currency conversions.
There are a variety of payment options too, which allow for fast and hassle free transfers and payouts. Deposit Methods: Wire Transfer, Fast Bank Transfer, Bank Draft. Debit card/Payuniq – You can use Debit Cards issued by the following banks (and many others): Industrial and Commercial Bank of China (ICBC), China Merchant Bank, China Ever bright Bank, China Citic Bank, Shanghai Pudong Development Bank, Hua Xia Bank, Guangdong Development Bank, Agricultural Bank of China. You can also safely use Credit Cards (except for Chinese Yuan accounts), plus online payment methods: Neteller, Moneybookers, Click2Pay, ClickandBuy, UseMyBank and ECO card vouchers.
For new players to Dafa888 Casino, there are some stunning opening offers. Choose from an up to 500 pounds / euros / dollars matchplay bonus, or opt for 0.8% cash back instead. Earn ongoing cash back as you play games based on turnover, at 1.2% of bets made. Or opt for comps etc instead. There are a variety of great options here, and this is a casino that casino VIPs will especially like. The VIP structure and normal play structure are very similar to that employed by land based casinos for casino comps / executive hosts / casino junkets and promotions etc.
Dafabet888 Casino even has its very own free downloadable calendar of some of its hot live casino dealing girls – you can get this from their website once you've joined. I think that's a great perk in itself. Hot games, hot cashback, hot babes – what more can an online casino gambler want?
Join Dafa888 Casino now, and start playing with one of the finest Asian based casinos in the world! Let me know if you join via these article links. Email me at admin@howtobeatthecasinos.com if you join and get your matchplay bonus and play it through, with your player name. I'll send you $10 as a thank you for joining via HowToBeatTheCasinos blog, via Paypal or Neteller. Play now at Dafa888 Casino!