Double Bonus Spin Roulette

Virgin Casino offers a neat derivative of roueltte called Double Bonus Spin Roulette. This roulette game is based upon American Roulette (so it has a zero and a double zero) – and it also has an extra wide "Bonus" well. You can make all of the normal roulette bets, which have standard payoffs (35 to 1 for a single number, etc). You can also bet on the "Bonus" well, which pays 12 to 1 – but then starts a "Double Bonus Spin" frenzy! The Bonus well is 1½ times the width of a standard well and is therefore 1½ times as likely to catch a ball or blue light!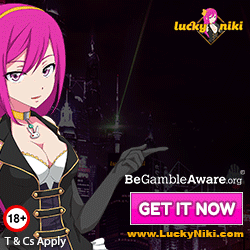 If your ball lands in the Bonus slot, all of your chips on the roulette layout stand (i.e. they're not lost). In the Double Bonus Spin, two blue lights appear on the wheel. Both blue lights rotate around the wheel and each will stop next to a well on the wheel. If a blue light stops on a well corresponding to a standing bet, you win on that bet. The blue lights are independent so they can both produce winners. Yes, the two blue lights in the Double Bonus Spin are truly independent – the landing of one blue light has no affect on where the other blue light lands.

Want to win REALLY big? If during the Double Bonus Spin, one of the blue lights lands on the yellow well, you earn a big payout! If both blue lights land on the yellow well, you earn a HUGE payout!

Double Bonus Spin Roulette can be played at Virgin Casino. Play Double Bonus Spin Roulette now and make some cash!