Electrocoin Bar X 125 Slot Machine at 888 Games
Electrocoin Bar X 125 Slot Machine at 888 Games

I love playing online with online casinos. For me it's a great thrill to be able to play my favourite slot machines from anywhere in the world. When I lived in the UK I used to go to the amusement arcades regularly and play the Electrocoin Bar X Fruit machine. These days I don't live in the UK, but I can keep playing this fun fruit machine game, thanks to 888 Games – which accepts players from all around the world (and currently offers a completely free 12 pounds bonus to all new players).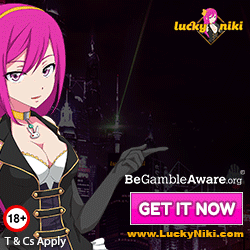 Many land based casinos around the world have this game or a similar derivative slot machine to it. People love to sit down and feed the machine their money while they play a few classy but simple rounds of bar slots in an attempt to rake in some cash. The theme of Electrocoin Bar X 125 is bars and crosses – a classic casino slot theme. The simplicity of this game is a major throwback to the days when more people played in smoke filled casinos than online. It is just a 3 reel, 3 row, 5 pay line slot machine, with only a couple of symbols – the X symbol, the O symbol, the BAR symbol, and the BAR X symbol.
The O symbol does not pay anything, so you don't want to have that symbol showing up in the middle of a possible pay line. The X and Bar are the ones that pay, and all you have to do is land them diagonally, vertically or horizontally on the reels. The jackpot in this game is the BAR symbol, and if you land it on a pay line you will win 25 times your initial bet. The wild symbol in Electrocoin Bar X 125 is the BAR X, which looks like the X symbol over the Bar symbol. When it appears, it will work as a substitute for an X or a BAR symbol to help you complete a winning pay line. With only 3 reels to play with, the odds of that wild helping you out are immense.
The beauty of this UK fruit machine styled game is its simplicity. There are no free spin features or bonus games or Click and Pick style additions to Electrocoin Bar X 125 Slot Machine. It only has three symbols, two of which can pay you, and a wild that works as a simple substitute. There is no fancy animation or some higher concept theme that appeals to certain crowds but maybe not to others. It's a fun, quick, simple game that is reminiscent of the great slot machines of the Las Vegas casinos.
All you have to do is head over to 888 Games and give Electrocoin Bar X 125 a try, and you'll understand why so many people still love the classic version and prefer it over any other type of video slot machine. It's one of my personal favourites. And 888 Games is one of my favourite online casinos.