Enchanted 3D Slot Machine Redbet Casino
Enchanted 3D Slot Machine at Redbet Casino

The mythical lands of fairies, ogres, and magic never really faded after you grew up; instead, it found its way into the form of a video slot machine, and is available to be played at Redbet Casino for the chance to win a lot of money and have a lot of fun at the same time. Enchanted 3D Video Slots is a visually mesmerizing slot machine game that you can go play at Redbet Casino right now.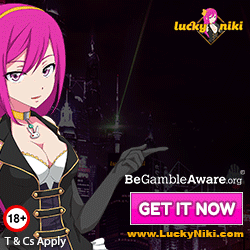 The smartly crafted 3D graphics will capture your attention, the whimsical music playing in the background will remind you of the most extravagant, fantastical dreams you used to have of far off magic worlds when you were a child, and the easy-to-use design of the game will make learning the game simple and fun at the same time. The setup is just like any other slot machine game – you will be given 5 reels, 3 rows, and 30 pay lines to play with. The symbols you will be playing with are an ugly forest gnome, an enchanting fairy, a magic book, a chalice, a royal ring, an ogre, a wizard, and a purple magic hat.
There are Spell Book symbols, and if you land at least three of these on an active pay line, you will be taken to your free spins. During your free spins, you can win bonus rewards by landing the Unique Enchanted symbol in the middle of the board, on reel 3. As a bonus, whenever you line up the symbols of Feera and Ryfus next to each other, you will be taken to a second screen for the bonus game. Feera is the beautiful forest fairy and Ryfus is the hideous ogre that lives near the swamps. During the bonus game, Ryfus the Ogre steals Feera's pet bird, and you play as Feera as you chase Ryfus around the forest trying to get your bird back. You just need to strike Ryfus with three spells, with each one giving you extra coins. Upon the third strike, Ryfus will be turned into a frog, and you will have your bird back, winning the most coins possible for the bonus game. Be aware, however, that Ryfus can run fast and you need to be on point if you're going to strike him down.
For your chance at defeating ogres and winning lots of coins, shoot over to Redbet Casino to play the Enchanted 3D Slot Machine. You're guaranteed to love it, and your opportunities to win huge pay offs is as high here as it is anywhere.