Excalibur Video Slot Redbet Casino
Excalibur Video Slot at Redbet Casino

A large part of the legend of King Arthur is his Mighty sword known as Excalibur, a sword so mythical and epic in its sweep that only King Arthur ever understood and used its magical powers. Some even say it is the symbol for the rightful sovereignty of Britain. The attributes of Excalibur in legend have been applied to the video slots game of the same name, where Excalibur has magical powers, and King Arthur joins in with all of the characters from the story.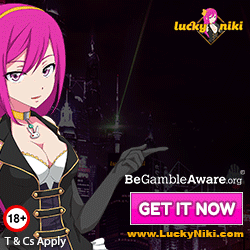 Sir Lancelot, Guinevere, the Holy Grail, and all sorts of symboled cards show up as you try to win big money with Excalibur's magical prowess. The game is designed like most others; 5 reels and 20 paylines is the setup. Excalibur is the wild – rightfully so – and when he appears he can become any symbol you may need to get a winning pay line, and he even doubles your pay line. Needless to say, if you can pull this sword from its stone, you'll be rewarded handsomely.
The best part of the Excalibur Video Slot Machine is that you get rewarded more and more for every additional Excalibur you get on any given pay line. If 5 Excalibur symbols appear, you're going to be in for a wild jackpot, valued at 10,000 coins. However, Excalibur isn't the strongest sword in this land. His older brother, Golden Excalibur reigns supreme; he can appear on reel 3, and if he appears and is able to complete a winning combination, he'll multiply your winnings by 4.
The scatter symbol you'll be looking for is the Holy Grail, or in this case, the Gold Chalice. When it appears, you'll feel as if you really did find the Holy Grail; the Gold Chalice will give you free spins when at least two of them pop up. If 3 Gold Chalices pop up on your line, you can get as many as 30 free spins, giving you ample opportunities to win big. The real beauty here is that any winnings you gain during the scatter rounds will be triples. What else would you expect from a chalice made of gold?
Excalibur is a great slot game for people with no money or people with lots of money, with plenty of different bet levels to accommodate people of every level of play and experience. So pull the sword and claim your spot as king!