Fisticuffs Slot Machine Redbet Casino
Fisticuffs Slot Machine at Redbet Casino

What goes hand in hand with some good 'ole slot machine gambling than a rousing match of fisticuffs! Add a cigar, a monocle, and some fine single malt scotch whiskey and you have the epitome of an early 1900's gentleman's fantasy. That is the spirit behind Fisticuffs Slot Machine at Redbet Casino.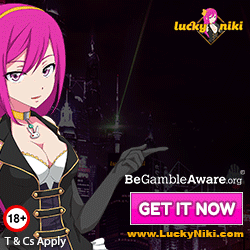 Fisticuffs is set up with heavyweight and lightweight boxers and a variety of symbols to multiply your winnings. In Fisticuffs, you'll have the standard 5 reels and 3 rows, with ten pay lines at a minimum bet of .2 euros. The lightweight boxer appears as the symbol for a diagonal wild, and can be used to substitute for any symbol on reels 2 and 4 to help you reach your pay day. The heavyweight boxer appears as the straight wild symbol and appears only on reel 3. There is also a Stacked Wild logo that appears strictly on re-spins, giving you the optimal amount of chances to succeed with plenty of wilds.
When the wild appears and completes a pay line, it will pay the highest possible winning combination, according to the Pay Table, which is what dictates the winning combinations and their pay lines. When the straight wild symbol and diagonal wild symbols appear on the same line, the Boxing Feature kicks in (or punches in). This will make the boxers box the adjacent symbols to knock them into wild symbols as well, upping the possibility of a huge payday. Additionally, you'll be granted a re-spin in the Boxing Feature. When this happens, you'll be playing the re-spin level at the same coin value as the spin before that got you to the re-spin. And remember, it is during the re-spin that you have the opportunity to hit it big with the Stacked Wild, which appears on reels 1 and 5 and can substitute for any symbol on the board.
All of the symbols are boxing themed, of course, and take you back to a time when boxing was a sport of tradition and intrigue, when men put up their dukes and gave each other hell until returning to their corner to get chewed out by the coach. The symbols include a corner stool, old leather boxing gloves, a round bell, a championship belt, a spittoon, boxing shoes, and the trophy that everyone is fighting for.
You'll have a blast with the Fisticuffs slot machine at Redbet Casino, as it is user-friendly and presented in a colorful, fun fashion. So get over to Redbet Casino and fight for the championship with the Fisticuffs Slot Machine.