Gamblers are Colourful Characters

In a rare moment of spare time the other day, I decided I'd play around in MS Paint. I know, dull, dull, dull, and nowhere near as exciting as a few hours beating casino blackjack! But it's important to have a variety of hobbies / activities in life to balance the gambling, and to provide mental stimulation and / or release. When I opened MS Paint I had no pre-conceived ideas of what I was going to produce, but by the end I'd actually produced something of interest – at least, I think its interesting.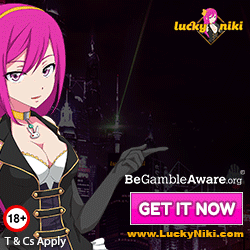 I've produced what I can only assume is some sort of self portrait. I'm not really sure in reality if that's accurate – but it's the best way I can rationalise the output in my head. To me the picture looks either like a guy about to be shot out of a cannon, or a casino blackjack dealer, or a guy with a permanent lean, or Joseph in his amazing Technicolour Dreamcoat! What are your thoughts? Let me know at admin@howtobeatthecasinos.com. I might even offer a prize for the best comment!
Ok, so here it is, the grand unveiling. To me it looks like primary school level art – but that's ok. As I own and run this personal blog, I can put it here if I want to. Publish and be damned, and all that. Enjoy it or not – the choice is yours. By the way, I'm not planning to become an artist anytime soon – I'll stick to the blackjack and baccarat and continue to fleece the casinos so that I can buy others quality artworks!