Genting Highlands Casino Review

I've recently returned from a brief holiday to Malaysia, and whilst there, I decided to visit the Genting Highlands casino resort. Not well known to european travellers, this casino resort set on top of a mountain and "above the clouds" (e.g. constantly covered in mist), is the world's largest. If you're staying in Kuala Lumpur or any similar Malaysian city, it's worth a trip to Genting, for the experience if nothing else. It's about a one hour drive from Kuala Lumpur to Genting Highlands, and there are a few ways to get there. For about 47 Malaysian Ringgit, you can use the GO GENTING website / booking office and get a return ticket from KL Sentral station to Genting, with a bus and return skyride included, and a free buffet lunch. If you're going to do this, I do recommend booking a day or two in advance – these cheap buses fill up quickly.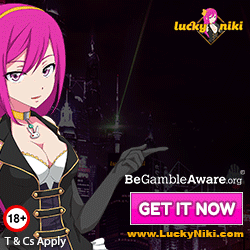 I arrived at the Go Genting booking office at 815am on a Saturday morning, but the next bus available wasn't until 1215pm that day, due to the popularity of the service. I found a taxi booking office next door. They run a special of 25 Ringgit per person one way in a taxi, subject to a 4 person minimum. This is more expensive than the bus, but more convenient for time if you're a tourist with only a short time in Malaysia as I was. It took a while, but I eventually found some other people to travel with (convincing them that 25 Ringgit is a good price to pay to get there 4 hours earlier than on the bus), and I took that taxi ride to Genting. 25 Ringgits is a small price to pay for a tourist, but locals find it to be a large amount. Arriving around 930am, I asked to be dropped off at the Highlands Hotel, which is where the main Genting Casino is located.
When arriving, the first thing that you notice is that the weather temperature here is cooler than in the main centres, by a good 4 or 5 degrees. Your breathing however is also better: it's less humid, and there's more oxygen in the air. The second thing I noticed is how remote the location was – surrounded by mist, at the top of a mountain, I felt a bit trapped. However the journey was definitely worthwhile. This place is HUGE. There are both outdoor and indoor theme parks at Genting, along with the three or four main casino areas, food courts, and various resort hotels. It can take a good hour or so to walk between all of the various hotels and resort areas – please bear this in mind. Food was plentiful, with over 900 chefs employed to cook for you. Prices are a little higher than in Malaysian city centres, but by international standards, I still felt it to be well priced. And as these casinos were typically built to attract tourists, this is not surprising.
After a few minutes of looking around, I found the entrance to Casino de Genting. You can't just walk in here: a passport is necessary to gain admission. You must be over 21, and cannot be a Malaysian Muslim either. The check was easy enough, and I walked through to the main floor. This must be one of the busiest casinos I have ever been in. I don't know whether it was because it was a Saturday or not, but the casino floor was PACKED. I could swear that half of China had decided to take a visit to Genting that day. That might not be accurate, but I can state that around 80% of the casino players were Chinese. Games like Baccarat rule here: there are dozens of Baccarat tables – each of them packed by players 3 deep. There's also blackjack and pontoon, with reasonable rules. All of the blackjack / pontoon tables I saw were computerised shuffle machine (CSM) driven – e.g. no dealer hand shuffling. I noticed a few roulette tables. And hundreds, if not thousands, of slot machines. The slot machines were of a large variety – there's something here for every possible slot player.
Table limits here are not for the faint hearted. Expect to play at a minimum of 50 Ringgits per hand for blackjack or baccarat, and as the day turns to night, you'll find those minimums increased to around 100 Ringgits. Finding a table with a spare seat can be difficult, as the casino is just so busy, but once you've found a seat, you're typically "good to go". I had some fun (but sadly, no luck) playing blackjack here. Typical casino rules on doubling and splitting were in force. One thing to note is that other players can top up your bet by putting their chips directly on top of your bet. This differs to most casinos, who insist that players play behind your bet. It can be a bit disconcerting at first, but it's ok and all under camera. It allows locals who don't have the minimum 50 Ringgits to play with say just 10 Ringgits on top of your bet. As long as the total box amount is over the minimum, the cards are dealt. I had no real issue with it per-se, but just found it a different way to play.
There are three or four main casino areas I located, like the Hollywood Casino, the Monte Carlo Casino, the Circus casino, and the Starworld casino – and each has a similar variety of games, but a different decor and ambience. I preferred the Monte Carlo casino to the others. Please be aware that ALL of these casinos allow SMOKING. As a casino player who's now used to playing in smoke free casinos, I found this very distressing. I had to take occasional breaks from the casino floors to give my lungs a break. The smoke gets quite dense in some areas, and with so many people in the casino it can take time to clear. Please take careful note if you suffer from asthma or similar respiratory illnesses.
As a western player, I would summarise the Genting Highlands casino complex as a bit of Las Vegas in Malaysia. With some degree of tackiness, you can find almost everything popular in Las Vegas within the Genting Highlands resort. There's table games and slot machines galore. There are numerous hotel rooms available, in a variety of grades and configurations. There are multiple food outlets and stores within the resort areas. And there are replicas of the Venetian gondola ride (gondolas on water, within the main shopping area), the Rio skyway show (big masquerade boats that hand from a sky rail), and the Circus Circus indoor theme park (the theme park here at Genting is similar, but note it has both indoor and outdoor areas).
If you're a new player to Genting, consider signing up for the Genting Rewards card. It's free, and it's the largest casino player rewards scheme in the world. You'll earn points when playing that can be used for food in the resort, shopping in locations within Genting and elsewhere in Malaysia, and rooms. Rooms can go for as little as 1 rewards point when on promotion here – so it's worth playing and earning as many points as possible. If you're a junket casino player, who likes to come on a package, these are also very easy to obtain here. For just 200 Malaysian Ringgits, you can get 200 ringgits in non-negotiable slot play, 1 Genting Point, and a free lunch. For just 3000 Malaysian Ringgits, you can get 3000 ringgits in non-negotiable table chips, and 2 nights in a resort hotel room. My pick is for the table games – I think 2 nights in the hotel is a great freebie. The non-negotiable chips only have to be played through once – so this is an easy promotion to milk, as long as you're disciplined. At the time of writing, 3000 Ringgits is around $1500NZD, or $1000 USD, or 600 pounds. For international VIP players, these amounts are insignificant – so worth taking the risk over to get some free room nights.
If you're an international visitor, do ask on site about getting access to the International Room, which is their top grade casino playing area for medium sized bet casino players. I was given access with no problems, just by showing my passport. This casino is still very busy, but is less frantic and crammed than the main casino floor. And there are free drink machines (coffee, tea, fruit juice etc) located in this area that you can obtain drinks from – which is quite a saving. Cheap food is also available, from an in house bar that's unique to the International Room itself.
You're bound to have fun at the Resorts World Genting Casino complex in the Genting Highlands, but allow yourself up to a full day to experience it all. Take a camera if you want to take photos – there's plenty to take photos of. ATM's are widely available on and off the casino floors, with most international cards accepted. Take a passport for easy casino admission, and some warm clothes if you intend to go walking outside of the main casino environments. Importantly, have fun!
Want to win your very own trip to the Genting casino in Singapore? Genting Casino online are running a current promotion (as at January 2012 at least) that could enable you to win your very own holiday to the Genting Singapore casino! Not only that, you can use the banner below to get up to 1000 POUNDS Slot Bonus when you join Genting Casino and play their great range of online slot machines! Join quickly – this offer surely won't last. Play now at Genting Casino – use the banner below to get started.