Global Gaming Expo in Macau

I see today that there is a Global Gaming Expo coming up in Macau very soon… in fact only a week or so away! Having attended similar events in the past, I can recommend them as a great way to spend a day or two. It's a brilliant way, even as a player, to meet representatives of all sorts of casino suppliers, slot manufacturers, casino chains and the like, and acquaint yourself with all of the new games / tables / chairs / food options that will soon be in your local casino.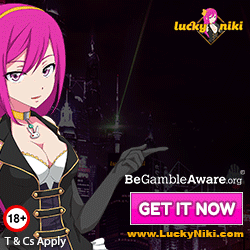 Ok, Macau is a fair way away for most of us (in terms of location), but its a great place. I had a great time fleecing some of the casinos there (e.g. the Sands Macau brings back good memories for me, for a start), and the staff are friendly. So you can go to the Global Gaming Expo by day, and play in the casinos at night! Great fun!
The Macau Global Gaming Expo is on from June 2 to June 4, 2009. There is a website for the event: www.g2easia.com. Have fun if you do go, and let me know your experiences via email at admin@howtobeatthecasinos.com.