Golden Shamrock Video Slot Redbet Casino
Golden Shamrock Video Slot at Redbet Casino

One thing we pray for when playing a slot machine is for luck. Skill can be thrown to the wind on most machines, and we simply sit back and ask Lady Luck to take the lever for us. However, Golden Shamrock is a slot game from Net Entertainment that will pull out the luck of the Irish and the four-leaved clover to give you every superstitious edge over the machine you want and need.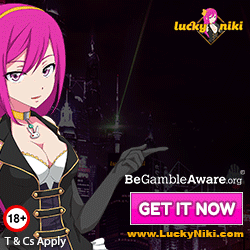 Net Entertainment is very well known for putting out well designed games of color and intrigue to keep the attention of everyone who sits down to pull the lever, and Golden Shamrock is no different. Follow the leprechaun to your proverbial (and literal) pot of gold by trying to land the expanding wild symbols. In the case of Golden Shamrock, the wild symbol is a wild dancing leprechaun, and if he appears on the three later reels (2,3, and 4), your payload will be significant as he can take up an entire reel. Also, because of its low betting range, this slot game is fantastic for people betting with their last coins, still hoping for Lady Luck to show up for their date.
Just like many other slot games, the Golden Shamrock has scatter symbols that show up randomly, and will give you excellent opportunities at getting free spins to maximize all of the luck that may be on your side. Whenever the shamrock symbol appears, you know you've got even more opportunities to strike gold. With 5 reels and 20 paylines, there are plenty of ways to win with Golden Shamrock. Basically, you're sitting down at this slot for the appeal of luck, but the game is designed in a very user friendly way to give you every edge over the machine possible.
Golden Shamrock is a festive game for lovers of luck and Irish culture, as the dancing leprechauns, pints of beer, pots of gold, and rainbows provide a colorful interface that will keep your attention without keeping all of your money. Sit back and pull the lever, because today is your lucky day!