I just wanted to take this opportunity to wish all of my readers a very Happy Easter! May this long weekend give us all a chance to rest, relax, and spend time with friends and family… and if that's not possible, to have fun beating the casinos!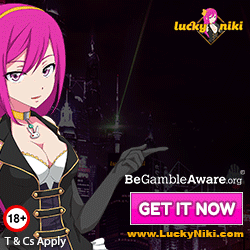 Whilst you've got a few seconds, don't forget to subscribe to our 100% FREE "articles by email" service. I'll shortly (before the end of March) be sending out some very special promotions to those players on the mailing list… you won't see them on the website – you must be registered to get the details. Once subscribed to our FREE article feed, you can easily unsubscribe at any time. We are a non-spam provider, and won't sell your details!
Have you checked out our sister site Beat The Slots yet? Beat The Slots concentrates on slot machines / games only – if you're a slot machine fan, it's well worth a visit. 🙂
Have a happy and safe Easter, and thanks for your continued visits to Beat The Casinos.