Hooters Casino Las Vegas Bobble Head Doll – For Sale

I've been having a clean up of my collection of casino memorabilia at home and found a "diamond in the rough"… my Hooters Casino Las Vegas Bobble Head Doll. A few years ago I sourced TWO Hooters Casino Bobble Head Blackjack Dealer figurines via my VIP host at Hooters Casino in Las Vegas. I have one (well protected) on my wall unit which I look at daily (well, when I walk past), and one brand new sitting in its box, never opened. And it's the brand new one I'm thinking I might sell.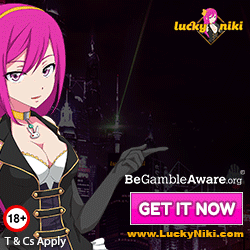 Looking at the base of the Las Vegas Hooters Casino "doll" / figurine, these are limited to 3500 worldwide. As can be seen in the photo (included below) the "hooters girl" with her bobble head stands at a blackjack table. In her back pocket is a little black book saying "BJ 101".
I'm thinking its probably of interest to Hooters collectors, Hooters Casino collectors, and Las Vegas casino collectors etc. On that basis it would make a suitable listing for Ebay or similar – however as a thank you to readers of this blog, I'm offering you first chance to get this. I haven't got a firm price in mind, but I have heard of these reaching over $150 USD in the couple of auctions when they came to market… if you're interested in obtaining this, please drop me an email (quickly) at admin@howtobeatthecasinos.com and we can discuss. If there are no emails over the next week, I'll place this on Ebay.
I'll also be clearing other casino items such as packs of casino playing cards used in Casino live blackjack games (e.g. Planet Hollywood, Aladdin, Slots of Fun, and many others), Pai Gow Dominoes Tiles (can be hard to get – I sourced these in China), blackjack shoe and shuffler etc – so if any of this takes your fancy get in touch quickly. Always better to get this type of stuff ahead of auction – the price you pay is bound to be lower than when you're bidding against others!
This unique offer to you my readers is to thank you for your loyalty to www.howtobeatthecasinos.com. Best wishes!