How can I beat Virgin Casino?

If you're a regular reader of my blog, you might notice the addition of a casino logo (Virgin Casino) in the right hand area of my page. And you might ask why. And that's fair enough.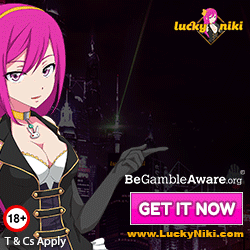 Basically, as I've said in the introduction to this blog, I'm going to try and provide you with a wide range of information on a regular basis, on a variety of topics – all with the intention of helping you to Beat the Casinos. This information will include occasional offers I come across, of which the "Virgin Double Deposit bonus" is just one.
I have the following rules for any promotions I feature – which makes the links / adverts you'll see on my blog different to those found on many other websites:
1) I've played myself at the casinos in question.
2) I've tried the promotions I feature (in the majority of cases).
3) I really do think that the promotion gives you a fair chance to Beat the Casino! And yes, this one does as you'll see below…
Virgin Casino promotion highlights
Let's look then at this particular promotion, and look at the fine print:
The Sign-Up promotion will give you up to £50 of free bonus funds when you deposit £5 – £50 – so if you deposit £5 you get £5 free, if you deposit £30 you get £30 free, etc. These funds are (initially) non-withdrawable – converting the bonus amount into "cash" requires you to stake an amount equal to twenty (20) times the bonus amount you are claiming. The bonus is converted in full when 100% of the Wagering Requirements are met. You must meet the total stake criteria within 30 days, where after the bonus will be revoked. Certain games are restricted from counting towards the playthrough requirements – these are detailed later in this blog entry.
As promotions like this are only available the first time you deposit, I always think it's a good idea to take advantage of the maximum amount of free money you can get – so in this case, I'd recommend going for the £50, for example. There's another reason I'm in favour of taking the full amount available – it increases your playing capital, and can lessen your "chance of ruin" on a particular stake… I'll blog about this in the future and explain that more fully. 🙂
So, what's the fine print? Well, there's always some and the details can be found on the Promotions page of the site. But the main fine print I'm always interested in with these promotions is something called the "playthrough requirement". Generally this is an amount of money that must be played through (bets made) before you can withdraw the bonus cash. On some sites this is "xx" times your deposit and bonus.
As mentioned earlier, on the Virgin casino site you only need to play through 20 times your BONUS amount to convert it to cash. So, if you deposit £50 and get £50 free, then you need to place bets to the amount of 20 x £50 (the bonus) = £1000 before you can withdraw the bonus / treat it as "cash".
This is great as it's a very low figure online… many other casinos have figures like "20 x the deposit AND bonus" etc… (i.e. deposit of £50 needs £2000 playthrough). There are certain table games that are restricted – i.e. that you can't play as countable towards "playthrough". These are Multiplier, Craps, Texas Hold'em Shootout, all variations of Roulette and all variations of Blackjack. None of the bets on these games count towards the total stake.
All Slot games are counted however (along with some table games, and many others), and there are a good range at Virgin. I've really enjoyed the Cleopatra, Monopoly, and Unicorn slots.

Slots are typically the worst house edge games to play in any casino, land based or online. A typical blackjack game has an edge of about .5 of one percent, roulette (single zero) about 2.63 percent. Slots can be anywhere from about 2% – 10% depending on the game. Specific slot edges don't seem to be published on the site, so let's assume they average about a 5% edge. I think that's a fair expectation based upon my usage of slots on mainly online casinos.
How do I Beat The Casino using this promotion?
If we play £100 of bets at a 5% edge then you would expect, in the long term, to lose £5 for every £100 of bets you play. In the short term, you may of course win or lose more or less than that amount – the 5% hold is a long term expectation. For this promotion, we know that we have to play £1000 worth of bets (20 x £50 bonus) in order to turn our bonus in to cash.
If £100 worth of bets at 5% edge = a long term loss expectation of £5, then logically £1000 worth of bets at 5% = an expected loss of £50 in the long term. However, we've had a bonus given of £50 – so all things considered, we've broken even at best, or made some money if we've been lucky!
That's a good chance to beat the casino! You've got a great potential chance to win. And if my assumption re the overall "hold" of 5% is higher than is actually the case, then you've profited on the bonus! As said, anything can happen, but I've used this promotion to good effect myself in the past.
The reason for promotions
Casinos online give promotions like this as a way to attract new players. Casinos never mind giving away some free money up front, if it attracts a loyal player for the long term. There's a lot of competition for gamblers online, and so promotions make a difference about where you might want to play. And a lot of players don't make full use of the available promotions, or play badly, so the casino is not always in a losing position.
The key to making use of promotions is to do exactly that: take full use of the available bonuses, play well, and leave that session when you're up. We'll cover money management basics in further blogs, but the ability to stop and go when you've made some money is an imperative skill in gambling. Otherwise, the longer you play, the more you can pay!
Anyway, try out the promotion and leave your comments on how you get on! I'd love to know. 🙂 Please also let me know about specific topics you'd like covered in this blog. As readership grows (it's doubled already in its first week) I want to make sure I'm writing what you need to know!