How to have free Casino vacations, worldwide
Join your casino player club, accrue points, and earn your way to free casino holidays!
Regardless of where you play casino games, always join the Players Club. Always ask to see a casino host when you feel your play is worthy of attention. And always ask for comps. If you don't you're missing out on what could be a whole lot of free rooms, free food, free shows, and other cool stuff!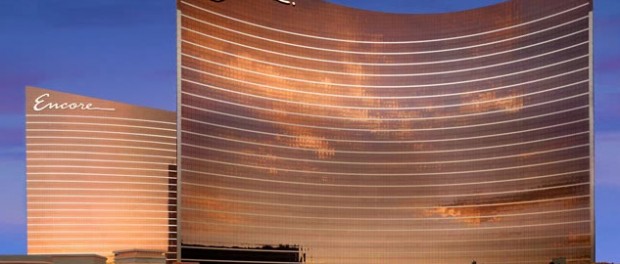 I'm often asked by my readers how they can earn free casino vacations. It's an easy question to answer, and I'm going to provide some ideas about this below. I'm going on a free casino vacation myself in a few months time, staying at great venues like the Wynn Las Vegas, the Hard Rock Hotel and Casino Las Vegas, and the Golden Nugget Las Vegas – all with complimentary rooms and resort tax. If I can do it, any of my readers can too. It's a simple case of "If you don't ask you don't get – so always ask."
When you're first starting out with gambling, it's very easy to play the games without realising the benefits you can have. Your first thought when in any casino worldwide should always be "How do I maximise my time here, and make it enjoyable, profitable, and as free as possible?". For example, the first thing you should do when you go to ANY casino in the world is join the casino Players Club. Pretty much all casinos have a players club, and those casinos that don't just aren't worth going to. At the players club, you'll be asked to fill in a simple form with your details, and provide ID. In return you'll get a players club card that you insert into any slot machine when playing, or provide to casino table game hosts when you sit down to play. The casino tracks all of your play, win or lose, and you accrue points as you play based upon time played, games played, and your turnover. Sometimes joining the players club will give you an initial up front gift, like a free meal or $10 free slot play.
Sounds a little bit big brother? Well, it is. But the trade off is that you're earning points on every spin of the reels or turn of a card. Those points add up quickly, and these points can be used for free food, free accommodation, free gifts and for entering prize draws and other promotions. Every casino players club is basically the same: they have levels that start from basic / new member right through to casino player VIP levels. Yes, VIP. That's what you want to be, as that's when the real benefits casinos can throw at you start to make your trips truly worthwhile. But it takes time to get there, and I also believe you should never ever play casino games just for comps… so pace yourself. Casinos like players clubs because the data they collect tells them lots of things about you and the kind of games you like to play – and then the casino can market these services to you. They're after your loyalty for the long term, because the longer you play, the more you pay.
During my last trip to Las Vegas, which was for a few weeks, I played at numerous different casinos. Some of these casinos had good promotions on that I wanted to try (I like Binions downtown for example for their daily gifts once you reached a certain points level), or signup offers (I liked the Downtown Grand for its rebate on losses promotion, and the Tropicana for it's up to $200 free slot play). Some of the casinos I just walked into and wanted to try (with Players Club card in hand) because I liked their atmosphere or free drink service. And some of the casinos I walked into slightly drunk – yep, that's the reality, after all it was Las Vegas! In all cases, I used a casino players card.
Now, when I got home I had about 60 players club cards in my bag. As I'm an international player (and don't live in the USA) I didn't think much of it. But then I noticed something… in those casinos that I'd spent quality time, playing for a few hours per day, but on multiple days, I started getting email offers in my inbox! It's not like I could take some of these promotions up of course, as its not feasible to fly from one side of the world to the other just to enter a 2-night free slots tournament. But it showed me that the casinos were interested in my play – that I'd done enough to attract their attention. Unless you're a card counter or criminal, that's always a good thing. If casinos notice you, that means they're going to market heavily to you to get you to come back to their properties.
I was planning another trip to Las Vegas anyway, so I thought "why not get in touch with these casinos who are sending me promotions via email, and see what else they can offer?". So I did get in touch via email with those casinos, saying "I'm an international casino player. Here's my player club card number from my last visit. You currently email me offers. Am I eligible for any casino bounce-back offers like you would send local players? For example, could I get free rooms or slot credit or food comps etc for my next visit, based on my play on my last holiday to Las Vegas?". And that's a key point to note: my play on my last visit to the casinos still counts – and gave me a good "casino rating" that allows a casino host at that property to give me complimentary rooms (comps) and things.
Well, I didn't really know what to expect, because whilst I play slots and tables, I wasn't betting at huge levels. I think the biggest blackjack bets I was making were about $25 a hand, and most of my slot spins were $1 – $2 per spin (although I did play for a lot of hours). The outcome of my simple emails so far has been as follows: 2 free nights at the Golden Nugget downtown (worth about $200), 3 free nights at Encore Las Vegas and $300 free slot credit (worth about $1200 total), and 4 free nights in a suite at the Hard Rock Casino Las Vegas (worth about $500 total). Add that up, and we're talking about $1900 USD of freebies, based on my former casino play, and just for sending a few emails. Now I mentioned a few things earlier worth taking note of. If you don't ask you don't get. I asked and I received – make sure you do the same. And you need to have a Players Card at every casino you visit, and always play with that Players Card at all times to build those points. Without a tracked record of my play at each of these casinos above, there would be no casino host or complimentary nights for me.
There are always other freebies available in casinos, if you choose to look for them. In Las Vegas casinos and others in America, alcoholic (and other) drinks are free from the cocktail waitress. I like to visit high end casinos like Wynn Las Vegas and drink Pina Coladas all day. They're superb. Always give the waitresses $1 per drink – and you'll never be left short of a beverage for long. Stop the tipping, they'll stop the sipping. Seems to be how it goes. Now outside of the USA many casinos offer nothing free, or perhaps just a cup of hot chocolate or coffee. Whatever they offer, take it if it's of use to you. The casinos want your money – so make them work for it! Besides, free drinks can certainly help take the edge off your day, especially if the slot machines aren't being kind to you. If you work your way up through the casino players club levels, and reach VIP, then you'll find free drinks, free gifts, free prize draws, free trips to rugby or football games, are just part of the norm.
You might be thinking, does the casino players club approach work equally well for online casino play? Well the truth is YES, it does. Online casinos give much bigger initial signup promotions because online casino play is so competitive. Join any casino as a new player and you'll typically get 100% match play casino offers (you put in $100, they put in $100, so you play with $200), or free gifts mailed to you, or a range of other benefits. Every game you play is tracked to your virtual players club card, and points accrue that you can use for further game play or cash out (as actual cash). Just like in land based casinos, there are often prize draws and promotions for casino players. Playing online and "milking the bonuses" (bonus hunting – joining lots of casinos, simply playing with their bonuses and maximising your wins) is a great way to build up a pile of cash quickly, at lower risk than normal, which you can use to start your holiday vacation funds. This is another way to get free casino vacations – and the practice will get you in good form for your land based casino visits! I've put links to some of the casinos I know online that have great initial offers for you below.
Regardless of where you play casino games, always join the Players Club. Always ask to see a casino host when you feel your play is worthy of attention. And always ask for comps. If you don't you're missing out on what could be a whole lot of free rooms, free food, free shows, and other cool stuff!