Icy Wonders Video Slot Redbet Casino
Icy Wonders Video Slot at Redbet Casino

An exotic, far away arctic environment sounds like a lot of fun, but only if it can be enjoyed from the heated comfort of our own bedrooms. Icy Wonders Video Slots does a great job of bringing the charm and entertainment of a winter wonderland, without the freezing temperatures and frost bite.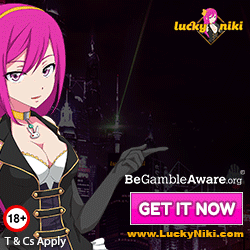 All of the symbols have to do with the arctic theme, meaning you will see penguins, igloos, walruses, frozen letters, snow wolves, and polar bears as your symbols you will be playing with. You'll have a 5 reel, 3 row board to play with, and there are 30 pay lines. There is a bet level multiplier, meaning you can multiply your bet and wager up to 120 coins on a spin.
The pretty young Eskimo girl is the Scatter symbol, and will activate the free spin feature of Icy Wonders. If you land at least 3 of the Eskimo Girl symbols, you'll get free spins of ten, twenty, or even thirty opportunities. During the free spin feature of Icy Wonders is where you will find the opportunity to play the bonus game. In the bonus game, you will be presented a group of penguins, and it is your job to figure out which one of them has a live fish behind their back and which one has the already eaten skeletal remains of their fish dinner. The more live fish you pick, the more coins you win. As soon as you pick the penguin with the skeleton behind his back, you'll be taken back to the main game, so make sure you pick as many live fish as possible to win the most coins possible in the bonus game.
The most rewarding part of Icy Wonders is the jackpot potential you have to win big money. When you land four of the jackpot symbols, you will win the Wonder Jackpot. If you get lucky and land five of the jackpot symbols you win the Mega Wonder Jackpot. The jackpot is a progressive pool that gathers during the game, paying off more when you hit it at the right time. Just make sure you land your jackpot symbols during the main game, since the jackpots won't count in the bonus game.
If the chance to win big money and make your way out of the arctic unfrozen entertain you, then head on over to Redbet Casino and play Icy Wonders Video Slots for some good fun and good coin winnings.