I've often remarked in this Beat the Casinos blog that I liken a casino player walking into a casino with an aim to take home some of the house's money as a kind of "casino war". After all, glamour stripped aside, both sides are trying furiously to take as much money from the other as possible, as quickly as possible. So it's perhaps of no surprise that you can now play "Casino War" in many casinos (including Betfair Casino). Casino War has in fact been around for quite a few years, but has only really become popular online during the last 6 – 12 months.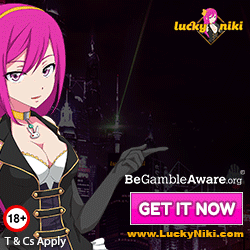 Casino War Gameplay
Casino War is (generally) played with one deck of 52 cards – but some casinos use up to 6 or 8 decks at a time. A player places their bet in the betting circle. They get one card, the dealer gets one card. The highest value card wins! If both the player and the dealer get the same value card (i.e. both get a Queen) then they go to war. The player doubles their bet. A further card is drawn for the dealer and the player. The highest card wins the war.

It seems like a fairly even game – but it isn't, because when you go to "war", the player has to double their original bet but the dealer only pays even money if the player wins. If the player loses, the dealer takes BOTH bets! Alternatively the player can decide not to go to war and surrender their hand – but in doing so they lose their original bet. Additionally, there's a side bet available where a player can bet on both the player and dealer getting the same value card (before any cards are dealt). Like the Tie bet in Baccarat, this is a BAD BET with a HIGH house edge. Avoid the TIE bet, like you'd aim to avoid a swarm of bees!
Casino War House Advantage
Go to war on ties: 2.88%
Surrender on ties: 3.7%
Bet on ties: 18.65%
Should you play Casino War?
If you're going to play Casino War (and it is a fun game), play it only in short doses, and be careful of your bet size (the smaller the better is recommended). This really is a game for those players who prefer "luck games" rather than "skill games". Most land based casinos have a typical betting spread of $5 – $1000 per hand for this game – although online, its not uncommon to find bets as low as $1 available. This MIGHT give some players who like "martingale" type betting strategies a reasonable spread but be VERY CAREFUL. Here at Beat the Casinos blog we generally advise AGAINST Martingale betting strategies – they're dangerous!
So where can you play Casino War? It's available at Betfair Casino.