UK players can play Live Roulette and watch the actual spins on their SKY TV (channels 866 and 867), via SuperCasino.com.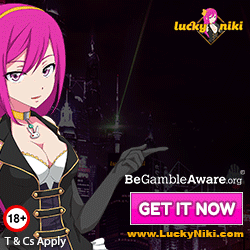 Joining via the Internet is easy, and you can get a startup matchplay bonus of up to 250GBP. Use the banner below to join "Supercasino.com (was LiveRoulette.com)". Debit and credit cards are welcomed. You don't have to be a UK SKY TV subscriber – as you can watch the live video stream on the Internet as the games are being played.
So, what can you expect to see when you're playing? In the
SuperCasino
version of roulette, the video feed will show all chips on the layout and your login name will appear on those you've placed.

Games are played every 2 to 3 minutes on average, always live, always on TV. It's fun to play this way, and it offers a novel alternative to electronic-only casinos. That said, SuperCasino does also offer slots, and other electronic games. Importantly, SuperCasino, operated by Netplay TV PLC, is licensed by the UK Gambling Commission – so you know that the gameplay is fair, and that your money is safe.