Lucky Angler Video Slot Redbet Casino
Lucky Angler Video Slot at Redbet Casino

If you think you are good with a rod and a hook and want to weather the storm of the icy arctic lakes, try your hand at Lucky Angler Video Slots, one of Net Entertainment's new favorite games that is available to be played at Redbet Casino today. Just as every fisherman knows that with every ounce of skill comes a pound of luck, the same applies to Lucky Angler Video Slots, where you'll have to take your chances with the luck of the lever.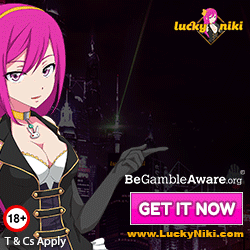 You will be set up with a 5 reel, 3 row board with 15 pay lines. Your symbols that you will be playing with on the board are all congruent with the ice fishing theme of the game; you will be playing with different varieties of shellfish, different colored fish, frozen letters, and a soaked boot that found its way to the bottom of the frozen body of water. One of the very interesting features about Lucky Anglers Video Slots are the Sticky Wilds. As stickies, they will appear on every reel 2 and reel 4, so long as they are apart of a winning combination. So if you keep winning with the Sticky Wilds, your luck with the fish will just keep getting better and better.
When the Scatter symbol appears, you will know that it really is the time of year the fish are running, as it is one of the best free spin features in any video slot machine game on the market. If you land at least three of the Scatter symbols on the board at the same time, you will get sent over to the free spins feature. Here, you will find that the Sticky Wild always appears in the middle of the board, on reel 3, row 2. This means that you will have a higher chance of landing a big score during your free spins, since you have at least one wild working on your side at all times. Once you complete your free spins, all of the winnings you incurred during those rounds will be transferred over to your pot that was around at the spin that activated the free spin rounds.
If trying your luck is your kind of game, and you don't mind a little help from the oddsmakers sides, you should stop by Redbet Casino, and try your hand at Lucky Angler Video Slots for some good ice fishing and a shot at some good money.