March Promotions – Sign Up Now!

I'm going to be running some special promotions in March, to say thank you to all of the many readers and visitors who are helping to make the Beatthecasinos blog one of the hottest casino-related websites on the Internet! Thank you ALL sooooooooooo much!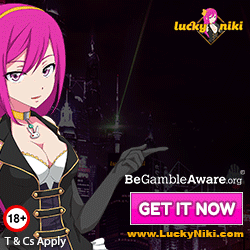 I've always believed that the very best offers should be reserved for those who've helped to make the site successful; who've visited often; who've got a real interest in the topics I'm writing about; who want to win and beat the casinos! And so, I've decided to make these special offers available to SUBSCRIBERS of our 100% FREE "articles by email" service only (initially, at least).
Our 100% free service (managed by Feedburner which is in turn owned by Google) will send you article updates from Beat the Casinos via email, once a day – but only when articles are posted. Every email you receive will give you the opportunity to unsubscribe. We are a no-spam provider – we hate spam as much as you do!
If you're not already a subscriber (which is 100% FREE – and I promise not to overwhelm your inbox, or to ever sell your details), then NOW is the time to subscribe. Subscribe (FREE) by Email NOW. You'll be sent a very special one off offer during the month if you're on our subscription list. This will be sent on a random date during the month – so the earlier you subscribe, the more chance you have of receiving it!
You have nothing to lose, no costs to pay, and you can unsubscribe at any time. Subscribe (FREE) by Email NOW.