Marina Bay Sands Casino Opens in Singapore

I wrote the other day about the Resorts World Singapore at Sentosa Island casino that recently opened, and about the cheats that tried to unsuccessfully prosper there. Well, the Marina Bay Sands casino has now opened – and it looks great. This is a very expensive casino at 5.5 billion US dollars (owner Sheldon Adelson is quoted as saying he expects to recoup his investment within 5 years), but I think it will do very well. Singapore has very little competition, there are only 2 casinos there (whose marketing drives can support each other), and Singapore is probably of more appeal to white middle-class casino players than the casinos in Macau. Time will tell. There should be less problem gamblers in Singapore too due to the Government's requirement that locals can only enter the casino with a special casino access licence, costing $100 per 24 hours, or $2000 for the year!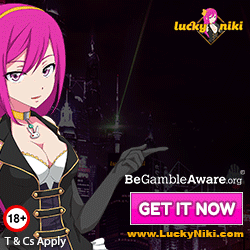 The opening of Marina Bay Sands Casino was originally scheduled for 2009, but there were delays for financial and construction reasons. This week's opening includes the casino and 963 out of 2,560 hotel rooms, some of the shopping mall, some of the many restaurants, an exhibition centre, and the events plaza – which is handy, because there are bound to be numerous events! The rest of the Marina Bay Sands Casino complex will open on June 23.
So what are the playing conditions like? According to the media releases, The Marina Bay Sands casino will offer 600 gaming tables, more than 1,500 slot machines and over 30 private gaming rooms. It occupies four floors, the bottom two for mass gaming and the upper section for premium players (like myself – Nice!). I'm looking forward to visiting and hopefully taking home some of their singapore dollar cash!
In the meantime, before my upcoming trip to Singapore becomes reality, I can always play online at my favourite online casinos to generate some cash to take with me on holiday! Play now at: Virgin Casino, Betfair Casino, and Totesport.
Want to win your very own trip to the Genting casino in Singapore? Genting Casino online are running a current promotion (as at January 2012 at least) that could enable you to win your very own holiday to the Genting Resorts World Singapore casino (the competitor casino to Marina Bay Sands Singapore – you could check out BOTH casinos on your holiday)! Not only that, you can use the banner below to get up to 1000 POUNDS (or other currency) Slot Bonus when you join Genting Casino and play their great range of online slot machines! Join quickly – this offer surely won't last. Play now at Genting Casino – use the banner below to get started.