Merry Christmas from How To Beat The Casinos

I would like to wish all readers of this very popular How To Beat the Casinos blog and website a very Merry Christmas! There is a reason for the season, and my wish for all of you is that you'll discover that true reason today, whilst you spend time with your families, friends, and colleagues. Eat, drink, and be merry!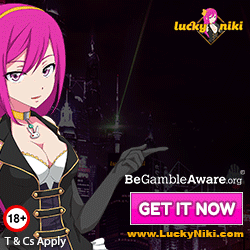 To all of my readers, thank you so much for visiting! It's been so nice over the last year to have had so many of you write to me and tell me how you're getting on beating the casinos. I've been impressed with some of your successes (especially our reader who won close to $1 million on an online slot machine), and I want to continue to wish you the very best of luck! Continue to follow the advice and tips we offer here, and take advantage of the lucrative casino deals that occur from time to time, and I'm sure you'll have ongoing gambling success.
Have a chilled, relaxing, wonderful Christmas day today.