Midas Millions Slot Machine at 888 Games
Midas Millions Slot Machine at 888 Games

Midas Millions Slot Machine plays off of the very dream that brought us to the slots in the first place – the dream of hitting that massive jackpot on a destitute Tuesday night that brings in the millions of dollars that light up the room. All of a sudden, every expensive watch in the store is yours. Every long car and jet plane is at your disposal for random trips to Aspen for skiing during the day and to Tokyo for dinner at night. The funny thing is that all of those objects of your wealthy fantasies are the symbols you will be playing with in order to gain them, on the Midas Millions slot machine.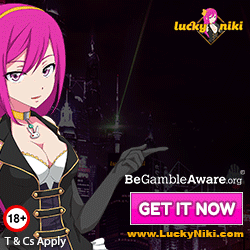 Midas Millions features bets for low bettors to high bettors, and you can bet anywhere from .10c all the way up to $500, meaning you can dictate the style of game you want to play. You will be playing on a board shaped like a honeycomb, and you will have 5 reels. The idea is the same as any slot machine, which is to create a winning combination by matching adjacent symbols. There are wild symbols in this game, and they are represented by the gold plated Wild symbol, and when they appear, they can be immediately used as a substitute for any symbol to complete a winning pay line. Whenever two wilds appear on your reels, they can cut a straight line through all of the symbols to create a wild win with a good pay off.
One thing that Midas Millions does differently than any other video slot machine is the Infectious Wild, where landing a Super Wild will cause up to six of the random wilds on the board around it to turn into wilds. This is how you can win the biggest prizes in the game. Depending on your winnings from the free spins, you may be eligible for the mystery bonus prize. King Midas himself will award you the prize, which could be around five times the initial wager of the free spins rounds.
Midas Millions is an excellent new video slot machine over at 888 Games, and it can win you big money if you hit it big with the many different types of wilds that are available to you. If you love slot machines and great winning percentages, you will have a home on the Midas Millions slot machine at 888 Games.