No Extra Casinos In New Zealand

In 2003, the New Zealand Government passed the 2003 Gambling Act, which specifically banned the development of any new casinos outside those already operating in Auckland, Hamilton, Christchurch, Dunedin and Queenstown. Occasionally there have been rumours that the Government might relax that position, fuelled by a desire to get more tax dollars into the state coffers. Those rumours have been quashed this morning, by an article in the Dominion Post (a Wellington based newspaper), which quote Internal Affairs Minister Nathan Guy as saying "there were no plans to remove the previous government's moratorium on new casinos".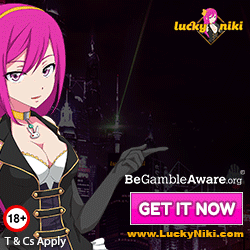 Are more casinos good for a small country like New Zealand? In reality, probably not. Those extra casinos will create even more problem gamblers, even more crime, even more hassles for the wider community as a whole… however they would be good for extracting more tourists from their dollars, giving the NZ Government more revenue (via casino taxation), and potentially revitalising some areas of urban space. Auckland's casino has been particularly good at making the inner city of Auckland a fun place to visit again, with lots of entertainment options surrounding the casino. Christchurch's casino has done similar things down south.
I do think having a few more casinos, even if concentrated in the same demographic areas as the existing casinos, would breed better competition and therefore encourage a greater return / experience for casino players. From a personal perspective, on that basis alone, I'd welcome a competitor to major operators. I've long thought that a casino built on Auckland's North Shore or in West Auckland would greatly enhance competition in the Auckland market (NZ's highest population city).
Anyway, New Zealand might not have any new casinos any time soon – but that's no big drama. With new casinos soon to operate in Singapore and Macau, and CityCenter just opened in Las Vegas, and with more than 8000 online casinos to choose from, there's no shortage of option for New Zealand players to "get their gambling fix".