Paddington Casino (London) Now Closed

I saw today that the Paddington Casino in London has closed (on about 12 November, 2009). It's very rare that casinos close down, so I can only assume it wasn't generating sufficient profits for its owners (Ladbrokes). It was based in one of the London Hilton hotels (part of the Ladbrokes Hilton group), and only had a small outside entrance – so perhaps it wasn't attracting many non-hotel guests. With Hilton hotels typically attracting a large American market, and with less Americans travelling to the UK / Europe, perhaps the writing has been on the wall for some time. Americans normally play a lot in land-based casinos – especially given their widespread online gaming ban in the USA.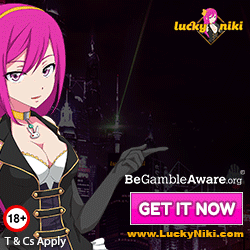 Anyway, I'm sorry to see the Paddington Casino close. It was small (and beneath ground level), but comfortable, and it had good service. It had one of the first electronic texas hold-em poker tables I saw in the UK. It had low limit (3GBP) and high limit blackjack – although some of these tables were continuous shuffle machines if I remember correctly. It had complimentary bar service for players (one of the few in the UK that INCLUDED alcoholic beverages), and good free toasted sandwiches. But it didn't have many other significant comps or casino promotions though (that I recall) – this might have been its downfall.
I've mentioned many times in my Beat the Casinos blog posts that as players we should play where we feel valued, where we get good comps, where we can access good promotions, and where we feel we at least have a decent chance of winning. In the London casino market, which is highly competitive, it's inevitable that some casinos will not survive during a recession. Those that do survive will be those with good promotions, good free food and drinks for players, and good playable games (i.e. hand shuffled blackjack rather than continuous shuffle machines). In that respect only, maybe this casino closing down was a good thing.

Playing with reputable online casinos will always be better value for players, because online casinos have lower overheads so can afford to be more generous in their comp / vip programs and bonus packages. That's why you can always get matchplay offers for new customers at online casinos – and why many casinos now offer monthly free bonuses / other bonuses for regular players. You don't get food – but you can play from anywhere. If you're playing at home, you can make yourself a sandwich. And there's no travel costs.
RIP Paddington Casino, London, UK. It was fun to win from you whilst I had the opportunity. 🙂