Partwork series beginning

Hi, and thanks for your continued readership of my blog. I've had requests from a few readers now to write an official partwork of valuable information covering the basics of how to beat the casinos, and then getting more specific about how to beat individual games and promotions etc – and so I'm writing one! "Your wish is my command." 🙂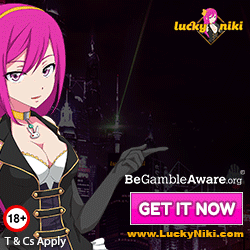 Over the next week or two my plan is to write a specific series of articles that I believe will offer you real nuggets of information and advice, and will help you to beat the casinos – building in to its own little e-book of sorts. We'll start with the basics, move on to game selection and an analysis of each game type, look at promotions offered by specific casinos around these games, and also consider additional edge-gaining procedures / ideas / methods.
If there's any particular information you'd like covered, please let me know. Comment via the blog or email me at admin@howtobeatthecasinos.com. For example, do you want information about card counting? Do you want to know about promotions that are happening with casinos in London, Las Vegas or elsewhere? Do you want to know how to maximise coupon play? Just let me know, and I'll do my best to provide the information.
Stay in touch – and keep visiting. The blog is about to grow exponentially!