Pets Pay Day Slot Machine at 888 Games
Pets Pay Day Slot Machine at 888 Games

Everyone is a pet lover of some sort, and if they aren't they certainly become one when they see an adorable kitten or puppy. If they still haven't been won over, they certainly will be when the kitten or puppy starts paying them.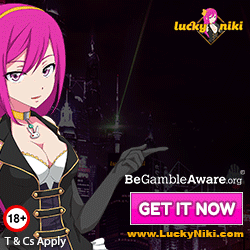 Pets Pay Day Slot Machine is a 5 reel, 3 row, 25 pay line slot machine that you can find over at 888 Games, and it is far and away the most adorable slot machine you will ever play in your life. The idea behind the slot is pretty straight-forward – the theme is centred around adorable pets and their toys. You are greeted by a 3D kitten and puppy who welcome you to place your bets and spin away, as you are bombarded with symbols of mouse toys, bowls of food, bounce balls, collars, balls of yarn, bones, kittens, and puppies. The wild symbol is simply the word Wild, and it can be used as a substitute for any other symbol to complete a winning pay line.
When a wild lands on reels 1 and 5, you trigger the free spins mode. The fluffy white cat is one of the scatter symbols. If you land her (her name is Fluffy, appropriately enough), she will give you 10 free spins. The other scatter symbol is represented by the doggy bone. When you land 3 or more of the doggy bone scatter symbol, you get to play a bonus game that has you digging for treasure. During this game, there will be a multiplier involved to multiply your winnings even more, plus a side game where you can pick between different options for different prizes. The multiplier depends on how many doggy bone scatter symbols you land to trigger the bonus game. Landing as many as 5 bones will give you a multiplier of 5, which will really help you find all of the good treasure that the dog buried earlier.
Aside from the adorable 3D animal buddies that help you play the game, Pet Pay Day Slot Machine is picking up popularity for its incredible payoffs that accompany it. Many people come by 888 Games to play Pet Pay Day Slot Machine just for its preciousness, but they stay when they realise it is also a fun game with lavish prizes and liberal earnings that are made. Well, that, and the fact that it's almost impossible to stay away from the cute pets that run the slot machine, even if they are animated.
Come and play the Pets Pay Day Slot Machine now, and have your own pay day occur!