Scratch Football at 888 Games
Scratch Football at 888 Games

Baseball may be America's greatest past time, but football is the world's sport. With all of the high energy crowds, fast-paced action, and glorious goal celebrations, football has come to represent a magnet that brings the entire world together. The World Cup is the most watched event in the world, as everyone sits down to watch their nation go up against another and fight for national pride. Shops close early, people take time off from work, and everyone sits down with the family to drink and be merry while their country is represented on the field. The simplicity of football and the accessibility of the game to people everywhere has made it so popular. 888 Games has a game for those kind of people.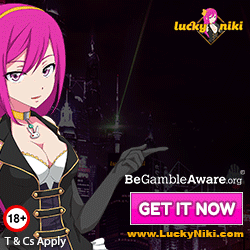 Football fans and non-football fans will love Scratch Football for its high pay outs and simple scratch game style. There aren't a a lot of rules you need to know; all of the pay outs are listed in the game. You begin with nine scratch cards, each of them hiding a different football related symbol. You'll see referee whistles, blow horns, football cleats, soccer balls, gold medals, silver trophies, and gold trophies. You simply place your wager and start scratching to reveal what symbol is underneath. You win by getting three of a symbol out of nine cards. If you get three blow-horns, you win your money back. Three whistles will win you double your bet. Three cleats will win you five times your bet. If you get three soccer balls, you get ten times your initial bet. Three gold medals will bring you a hundred times your bet. If you get three silver trophies you will win a thousand times your bet and three gold trophies will win you the jackpot of ten thousand times your bet.
Scratch Football is simple and quick, giving you the chance to win with every scratch. As far as scratch cards go, this game will deliver on winnings beyond your wildest dreams, especially if you capture the dream of bringing home three gold trophies. All you need to do is visit 888 Games and you will be able to take part in the virtual scratch card game that is taking the world by storm just like the football game it represents. You won't be disappointed when you see yourself sitting pretty with the gold trophy on your mantle – and the resulting free cash in your pocket!