SkyCity Auckland – Sammy's Bar

I visited Auckland New Zealand recently and visited the large SkyCity Casino that is in the middle of the city. Wow, it's quite a big place. Nowhere near as luxurious as many of the casinos I've played in throughout the world (Monte Carlo, Las Vegas, Reno, Atlantic City, London, Sydney, Melbourne and elsewhere), but it does have its own unique feel. The table games were reasonable with single zero roulette on offer, although the blackjack was fairly tight, using 6 deck continuous shuffle machines. If you've read my earlier blogs, you'll know I'm not too keen on CSM's.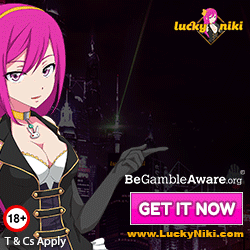 But that's besides the point… of this entry at least. I wanted to say that if you're ever in that same neck of the woods, that the Sammys Bar at SkyCity Auckland is well worth visiting for cheap high quality food. Sammys Bar is named after Frank Sinatra, and has a jazz / Sinatra type theme throughout. It's a bit of a secret, hidden at the back of the casino – but worth the walk. They offer lots of dishes including hamburger and chips, freshly cooked and tasty for $6.50NZD (about $3.50USD / $5AUD), egg muffin for about $3 NZD (really tasty, nice scrambled eggs on a toasted muffin), etc. I'm a big fan of cheap or free food in casinos – and this food is some of the best I've tasted in those environments. I tried the Deli and Fortuna restaurant there also – was not impressed by either of those… the food quality reminded me of a visit to the Gold Spike in Las Vegas quite a few years ago. But Sammys Bar is a winner.
Have you been to SkyCity Auckland, or one of its sister properties at SkyCity Queenstown, SkyCity Hamilton etc? Drop me a line and let me know your thoughts at admin@howtobeatthecasinos.com.