Slot Angels Slot Machine Redbet Casino
Slot Angels Slot Machine at Redbet Casino

This game is for the wild child with a hankering for the open road and a dusty Harley. Slots Angels is a one-of-a-kind 3D motorcycle adventure, complete with great chances for high winnings and neat, eye-popping artistic design. As opposed to the traditional angel who is feminine, delicate, and clean, the symbols in this game are related to a very different type of angel.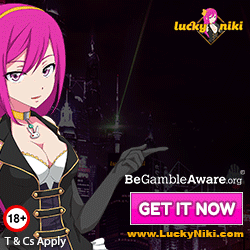 The symbols on the board in Slot Angels are all things related to bikers and the open road. You'll see big, tough biker dudes, hot biker chicks, lighters with skulls on them, pool balls lined up on a dimly lit table, fluorescent bar signs, and gorgeous motorcycles. The music playing in the background is the kind of in-your-face rock and roll you would expect to hear blaring out front of a biker bar off the side of the highway. The 3D graphics help the animation stand out excellently, giving you an authentic feel that will almost get you smelling the cigarette smoke in a loud pool hall. You just have to pick how much you'd like to bet before you get started, and the game is very friendly with players betting low or high, making it fun to use for all types of gamblers. There are 30 lines you can play, but you have the option to decide how many you would like to play before you get started.
There is a neat feature for re-spins in Slot Angels; every time you hit a winning combination, the reel in the middle of the screen will re-spin, offering you a free chance at another winning combination. If you score a winner on a free re-spin, the center reel will keep spinning. Another great feature about Slot Angels is the different Scatter symbols you have the chance at scoring. There are Dartboard symbols, and three of those will give you an instant cash bonus. If you get three of the Liquor Bottle symbols, you will get the Party Free Spins, which opens up a completely new third reel for a wild spin. Then there is the Lead Biker symbol, and three of those will open up the Bonus Game.
In the Bonus Game, you and the boys step outside the bar to place bets on which biker will win the race, and if you bet correctly, you'll win additional cash prizes. It's all the fun of a seedy biker bar without the danger, so come play Slot Angels Slot Machine at Redbet Casino today.