Slot machine payout percentages

I've been asked by a few readers to discuss typical slot machine payout percentages. Slot machine payout percentages are typically affected by a few things: 1) the denomination of the slot machine (1c, 2c, 5c, 25c, $1, $5 etc); 2) the type of slot machine (3 reel, 1 line spinner, or multi-line multi-credit video slots); 3) the location of the slot machine geographically (and whether or not the casino has major competition).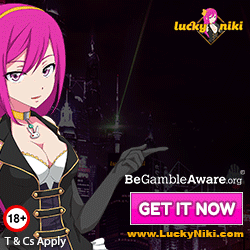 Very few casinos openly publish their slot machine percentage payout figures, however in some jurisdictions it's a mandatory requirement to publish these to a Gaming Commission or similar. That said, if you're a regular slot player, you can soon get a rough feel for whether the machines you're playing are TIGHT or NOT, based upon a coin-in / coin-out approach.
I'd like to offer the following percentages as INDICATORS only of likely percentages that the slot machines are paying out in your area. All areas are different. All casinos are different. All slot machines are different. But according to the research I've done, these percentages should be fairly close to the actual figures in many cases.
Typical "house edge" percentages held by the casino for slot machines, are likely to be around:
1c and 2c slot machines – 12% edge (payout 88%)
5c slot machines – 10% edge (payout 90%)
25c slot machines – 8% edge (payout 92%)
50c slot machines – 8% edge (payout 92%)
$1 slot machines – 7% edge (payout 93%)
$5 / above slot machines – 6% edge (payout 94%)
In some highly competitive gambling areas like Las Vegas and Reno, slot machine payout percentages may be higher. In areas where there is no competition (like New Zealand) slot machine payout percentages may well be lower. Online, you can expect slot machine returns to be a little higher than these figures also – online casinos don't have the big overheads that real land based casinos do. Slot machines in serviced pubs, or on slot routes may pay lower also – as often the "profits" from these slot machines are shared between multiple companies / entities.
Please note that these typical edges are for SLOT Machines only. Video Poker machines generally pays much higher – but the returns for that game are always based upon the paytable displayed… that's a whole different topic! 🙂
I hope you find this information useful. Note that many of the casinos I promote offer bonus match play cash for new users – and you can play slot machines with this… so why not join one today? And don't forget Beat The Casinos are giving you a further free £10 or $20 when you do join and meet the initial signup and wagering requirements by the end of January 2008. Stay lucky! Spin to Win!