American citizens especially will know of the popular TV gameshow "The $50,000 Pyramid". The 50,000 Pyramid Slot Machine brings the excitement of the television series to the Internet. You can enjoy great game show fun – and win up to 50,000 credits in a single game – playing The 50,000 Pyramid Slot Machine at Virgin Casino.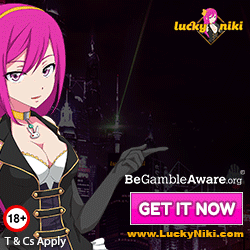 15 paylines give you 15 separate opportunities to win with every spin – and you can bet up to 5 credits on each payline. The base game pays well enough – but the really big money can be won during the bonus rounds. Get three or more Winner's Circle symbols anywhere on the reels to start the bonus excitement.

The Winner's Circle Pyramid allows you to build up the number of free spins and the size of the bonus multiplier that you will enjoy in the Free Spin Bonus. You start off with a free spin count of two, a bonus multiplier of 1x and a pick count of five in the Winner's Circle Pyramid. Begin the bonus by clicking any Trilon on the lowest level of the Pyramid. A Trilon may contain either a number of additional free spins, or a multiplier boost value. It may sometimes also contain an extra pick or an advance arrow that takes you to the next level of the Pyramid. You may keep picking until you run out of picks or you reach the top of the Pyramid. When you can pick no more, the Pyramid will reveal the remaining Trilons (which are not earned).

After you finish picking your Trilons and the rest of the Pyramid Trilons are revealed, you go to the Free Spin Bonus to play out the free spins you earned.
The paytable for free spins is the same as for the regular 50,000 Pyramid game with one exception. Three or more Winner's Circle symbols on the reels will award you a scatter pay instead of triggering another bonus. The more Winner's Circle symbols, the higher the award multiplier. The bonus multiplier does not apply to the top award (Wild-Wild-Wild-Wild-Wild). For all other winning outcomes during a free spin, the paytable awards are multiplied by the bonus multiplier.
After the last free spin, if you had one or more winning outcomes in the bonus, the total of all awards is displayed.

The 50,000 Pyramid is a volatile game – but huge wins are possible. Try out the free play option or play for real cash at Virgin Casino.