The Duck Shoot Game at 888 Games
The Duck Shoot Game at 888 Games

As far as scratch games go, The Duck Shoot takes a little different approach in terms of style. Instead of simply scratching panels off cards, you get to cock and load your gun and take shots at targets. Once you shoot a target down, you will see a duck behind the target you shot. The goal is to reveal as many yellow ducks as possible, as opposed to the shadowed ducks. The more yellow ducks that appear, the more you win.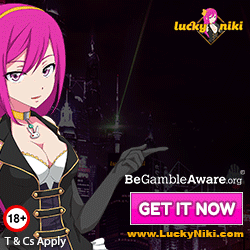 You begin the game holding your gun in front of a 25 target square, with five rows of five. The rows are labelled A, B, C, D, and E, while the columns are labelled 1, 2, 3, 4, and 5. All you need to do is place your stake. You make your bet depending on how many yellow ducks you think you are going to reveal. Then you begin to take shots at your targets. You are allowed to take six shots per betting round. If you shoot all six of your shots and do not reveal any yellow ducks, then you lose your bet and win nothing. If you reveal one yellow duck throughout six shots, you only win your betting amount back. If you reveal two yellow ducks, you will win five times your initial bet back. If you end up with three yellow ducks, you win ten times your initial back. Four yellow ducks wins you fifty times your bet. Finding five yellow ducks wins you a whopping 250 times you bet back, while the jackpot is revealing all six of the hidden yellow ducks on your six shots, which will win you an amazing prize of 10,000 times the initial bet that you staked. The possibility for huge winnings is very real, and this isn't the type of scratch off game you buy at the corner grocery store.
The Duck Shoot scratch game is fantastic for its minimalist appeal, with just one symbol that you need to be on the look out for. If you get hot and shoot down the targets to reveal six yellow ducks, you will win amazing prizes that are far beyond your normal scratch off game. Besides, shooting down targets is way more fun than simply scratching off a card!
Play the Duck Shoot game now at 888 Games, with your risk free 12 pounds that can be played through with no deposit required. 888 Games accept players from all around the world. The 12 pounds free is a limited time offer, so don't muck around – join now.